Harvard professor's book examines renowned educator's efforts to highlight Black history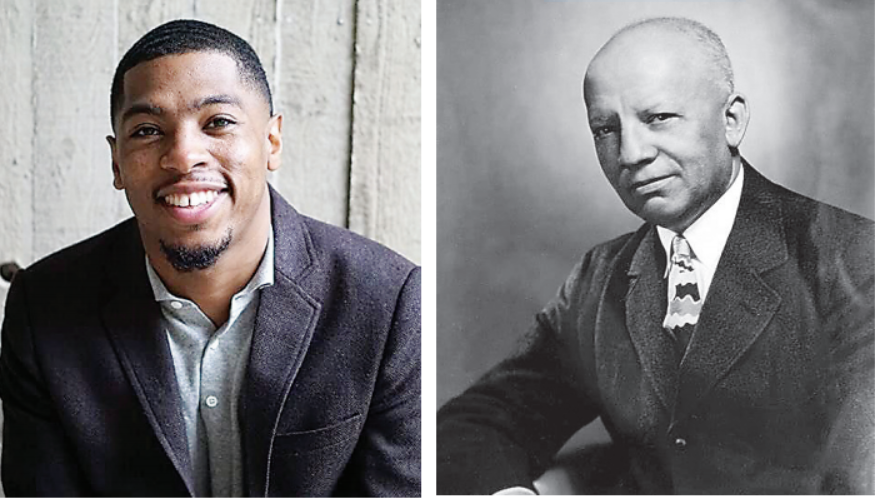 BY DR. GLENN C. ALTSCHULER
SPECIAL TO THE FLORIDA COURIER
For centuries, teaching slaves to read was against the law in America. Slaveowners understood that keeping slaves illiterate made it far more likely they would not escape or revolt.  "For colored people to acquire learning in this country," abolitionist David Walker declared, "makes tyrants quake and tremble on their sandy foundation."
Following Emancipation in 1865, Carter Woodson observed, unreconstructed southerners continued to try to "enslave the Negroes' mind inasmuch as the freedom of body had to be conceded."
In "Fugitive Pedagogy,'' Jarvis Givens, a professor at the Harvard Graduate School of Education, examines Woodson's extraordinary efforts to combat the denial of access to schools – and the mis-education – of African Americans.  Informative and inspiring, his book is a significant contribution of the history of Black education in the United States.
The son of former slaves, Carter Woodson was the second Black American to receive a Ph.D. from Harvard, a schoolteacher for nearly 30 years, a college professor, and the author of numerous scholarly articles and textbooks. 
'Father of Black History'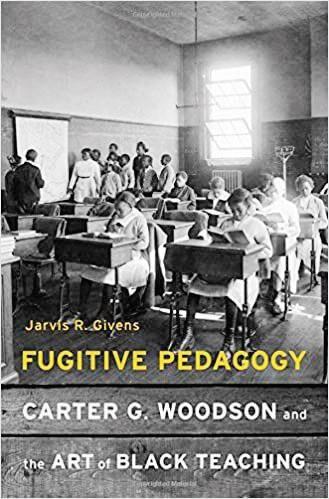 Justly celebrated as "The Father of Black History," Woodson founded the Association for the Study of Negro Life and History (1915), Negro History Week (1926), and The Negro History Bulletin (1937).
Most important, Woodson developed an alternative curriculum to challenge the "master narrative" of American history taught in public schools. That narrative, Woodson emphasized, "drilled the thought of inferiority" into Negroes in virtually every class they took and every book they read. It taught that Negroes have "done nothing significant since the beginning of time, and there is no evidence they will ever achieve anything great."
A forerunner of Black Studies, Jarvis reveals, Woodson's educational agenda helped students strive toward a world which does not erase, denigrate, or subjugate Blacks. His curriculum highlighted the realities of oppression and enlisted teachers and students in acts of spiritual, social, and political resilience, resolve, and action, individually and collectively. 
Instead of romanticizing the stories of despots who dominated, enslaved and killed Blacks, it introduced persecuted people to heroes of their own, worthy of celebration and emulation.
Black History Week
To ensure that his fugitive pedagogy was "independent and untrammeled," Woodson insisted that the institutions he established be "financed by the Negroes themselves."  And he organized those institutions for outreach to African Americans in and beyond classrooms. 
The ASNLH distributed photographs of Douglass, Sojourner Truth and Paul Laurence Dunbar throughout the country; collected, preserved and published materials related to Black history; and convened study groups of local scholars.
Woodson and his colleagues introduced celebrations of Black History Week in scores of Black communities. In Richmond, Virginia in 1930, Omega Psi Phi Fraternity, the YMCA, and local schools collaborated on a pageant attended by 800 people. 
Along with the Negro History Bulletin (a journal filled with stories, articles and lesson plans, which boasted more than 3500 subscribers within a year of publication), Black History Week helped instill Black pride and disrupt the dominant learning culture that persisted in public schools.
Learned, compelling presence
To some of his contemporaries, Black and White, Woodson seemed austere, self-righteous and combative. But by almost all accounts, he was a learned, compelling and commanding presence. 
"I see him now as though it were yesterday," one admirer recalled, "seated in the Victorian chair in the Baldwin Memorial Library of the League of Women saying to a group of youngsters, 'If you learn about the history of your race, you will become a negligible factor in the thought of the world.  Learn about the Black man; his achievements were many. Be proud of your race!'"
"Fugitive Pedagogy'' is an homage to the achievement of an often-forgotten racial pioneer.  But Givens does not intend his book only as a call to remember. He concludes with a plea for renewed conversations between Black Studies and Black teachers, who, along with preachers, have been "the dream keepers and first leaders of freed people."
To that sentiment, we say Amen.
Dr. Glenn C. Altschuler is the Thomas and Dorothy Litwin Professor of American Studies at Cornell University. He wrote this review for the Florida Courier