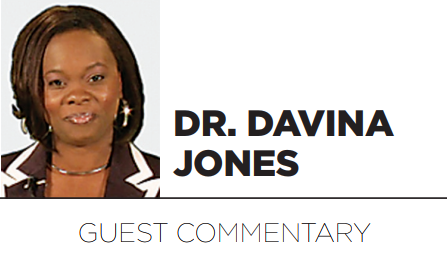 Members of The Mary McLeod Bethune National Alumni Association, formerly known as the National Alumni Association of Bethune-Cookman College, are proud of our service to our alma mater.
We do not live in the space of bitterness or pettiness as some have concluded. We merely ask that our university leaders employ Best Practices consistently, not conveniently. 
The best practice needed
As one graduate said, to implement a direct service organization as a best practice but refuse to implement a national presidential search as a best practice, or board education  as a best practice, is hypocritical.
To say you were surprised to receive the former president's resignation, but you submitted a letter of recommendation for his job search, is concerning. 
Corruptness over tradition
These steps say to the informed souls that the leadership of our institution did not fully repent of its self-destructive ways: a selfgoverning board with little to no transparent protocols, no publicly known bylaws, no faculty union, no staff union, and now a cease and desist to the 88-year-old network started by Dr. Mary McLeod Bethune.
Yes, some members of the NAA had to ban together to halt the destruction of the dorm deal and the theft of millions of dollars never perhaps to be accounted for.
Where is accountability?
And some members preferred to be quiet and hope for the best. Yes, we believe we saved the university together. We raised emergency funds together. We secured reoccurring funds together. 
A  DSO of alumni working internally under the control of the university has promising results when there are other mechanisms externally holding the institution accountable.
That, my friends, is the heart of the matter: no accountability. 
Dr. Davina Jones is president of the Hillsborough Chapter of the Dr. Mary McLeod Bethune National Alumni Association and special assistant to the president of Pasco-Hernando State College for Diversity, Equity and Inclusion. Dr. Jones is a 1994 graduate of BethuneCookman.