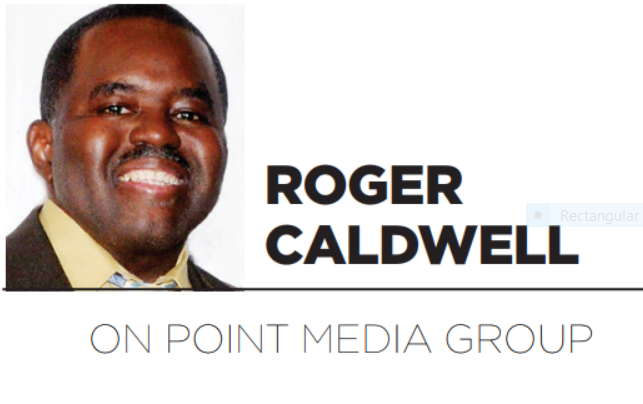 "Unacceptable: Only 7% of vaccinated Florida residents are Black." This was the lead title in a story by Matt Dixon of Politico, which got me extremely upset and frustrated with the Black community in Florida.
When a good friend gave me this information, I thought this would have to be a mistake, so immediately I did my homework.
On 5-12-21, Shamarial Roberson, the Florida Department of Health's deputy secretary for health, told reporters that just 657, 000 Black Florida residents are fully vaccinated, adding that "we have a lot of work to do."
These numbers are very confusing because she also said to a Statewide Coronavirus Vaccination Community Education and Engagement Task Force, that 20% of Florida's overall Black population has gotten the vaccine.
No one in Florida really knows who to trust and believe when it comes to information about the vaccine numbers. Based on the census in 2020, the total statewide population is 21,477,737.
Lagging behind
According to the census as of April 28, 36% of Florida's white population has been vaccinated; 24.4% of Florida's Hispanic population has been vaccinated, and 17.3% of Florida's Black population has been vaccinated. The total people vaccinated statewide, as of April 28 is 8,684,024.
The Black community lags behind every community in the state, and people in leadership positions must come up with a plan to get 60% to 70% of the Black community vaccinated. The solution must start in the family, and Black families start with Black women.
To get anything done in the Black community, the Black women must be educated, excited, and they must support the project.
Black women love raffles, prizes, giveaways, and free gifts for families, and anything that includes money and food. The task force comprised of faith, community, and medical leaders shared ideas to get more Blacks vaccinated.
They suggested phone banks, hosting community block parties, deploying community ambassadors, and working with the Black media.
Based on the new number of 17.3% for Blacks being vaccinated, no one in Florida should be happy or satisfied with the numbers.
Gaining government trust
Gov. Ron DeSantis and his administration must pledge to the Black Florida politicians, and community leaders, that they are determined to boost vaccinations in Black communities.
State Rep. Omari Hardy (Dest Palm Beach), a Black progressive lawmaker, said, "Gov. DeSantis and the folks around him need to move heaven and earth to get vaccines to the Black community and as they do this, I don't want to hear them blame their inability to equitably distribute the vaccine to people of color on vaccine hesitancy."
In order for the numbers to increase on vaccines in the Black community, the state administrators and the governor must provide resources and funding. Where is the funding for the local and statewide Black media, Black organizations and churches?
Where are the town hall meetings, and education forums from the HBCUs and local schools? With no serious plan across the state, and no funding, the blame is put on us.
The number of Covid-19 cases are declining across the country, but people without the vaccines are sick, dying and going to the hospital. There are two societies developing in America 50% who have their vaccine, and the other half are walking around without their vaccine.
Need for resources
The half without the vaccine is getting the wrong message, and they are not wearing masks, and they are putting their family members without the shot at risk.
We need resources and mil- lions of dollars targeting the Black community in Florida. To think that Black numbers could be 7% with COVID-19 vaccines is terrible at any time. What is the governor and his administration's plan to boost vaccinations in Florida in the Black community?
Black folks in Florida cannot wait, talk to your family members, apply pressure on local leaders and statewide politicians, and be a change agent for health.
Roger Caldwell, a community activist, author, journalist, radio host and CEO of On Point Media Group, lives in Orlando. Contact him at jet38@bellsouth.net