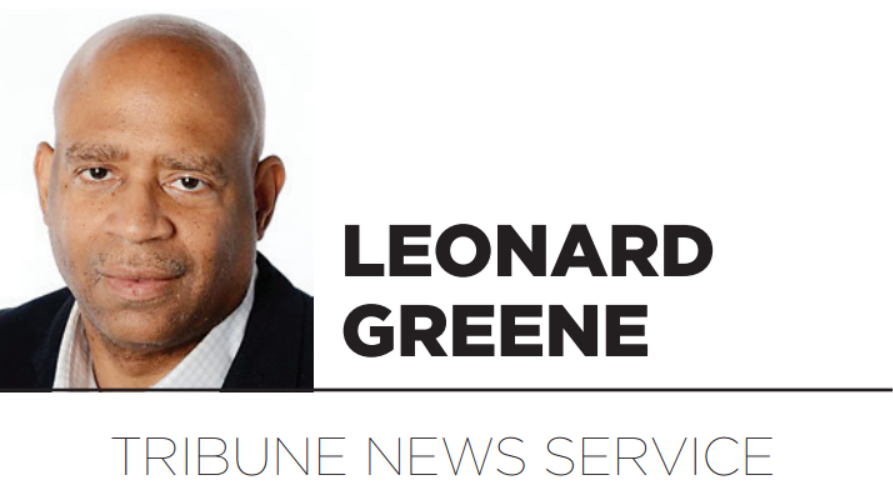 In a city where statues and schools have been named after one-time pimps, slave owners and wagers of war, it is not at all surprising that a street could be named for a man who called white people "blue-eyed devils."
No effort to honor Elijah Muhammad, the fiery and controversial Nation of Islam leader, is going to happen in New York City or anywhere without some spirited debate.
To opponents, he was a hate-filled separatist whose soft-spoken speech belied the dangerous ramblings of a cult-leading demagogue.
To supporters, Muhammad was an important, disciplined leader whose message of Black pride and economic self-sufficiency continues to inspire.
Both arguments were on display last week at City Hall where  city council members approved a motion to name a Harlem block in honor of Muhammad, who died in 1975 at the age of 77.
The bid to name the intersection of W. 127th Street and Malcolm X Boulevard as "The Most Honorable Elijah Muhammad Way" was the most contentious element of a Council bill drawn up to tag honorary names on 129 public spaces in the city.
Muhammad and Malcolm X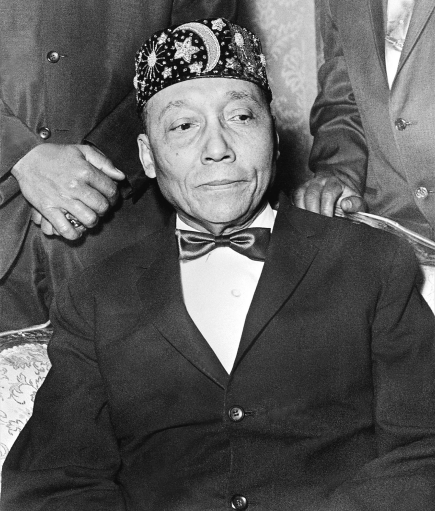 But no debate on the subject is complete without a discussion about the complex and contentious relationship between Muhammad and Malcolm X.
There is no evidence that Muhammad ordered the hit on Malcolm X after the two leaders fell out with each other.
But Muhammad — along with Minister Louis Farrakhan  — helped set the tone, which may have been enough of a reason to press pause on the idea to rename a street corner in honor of Muhammad on a boulevard already named for Malcolm X.
The Nation of Islam was certainly Muhammad's organization. But Harlem was Malcolm X's turf. He died in nearby Washington Heights in a hail of bullets that were enough to kill 10 men.
And while many have evolved enough to squash whatever beef existed between the two factions nearly 60 years ago, many have not.
Malcolm X's assassination on the stage of Manhattan's Audubon Ballroom on Feb. 21, 1965, robbed the nation and the world of an important leader who, at 39, was just beginning to find his true voice.
Honor them both
It is true that without Elijah Muhammad there would have never been a Malcolm X. Malcolm was a hustler, a pimp and a lousy stickup artist who adopted Muhammad's teachings while still in prison.
Muhammad, meanwhile, was an established saver of souls, but his ministry would never have had the reach that it did without his most charismatic pupil.
"The Honorable Elijah Muhammad is teaching the black man, you're a human man," Malcolm X said of his teacher before the split.
"All you have to do is dignify yourself. You don't have to wait for any white man to recognize you. Recognize yourself. Love each other. Practice harmony and brotherhood among your own kind."
Something went wrong. And while many Nation of Islam members like to characterize it as an internal dispute, it spilled out on the streets of New York City and affected the globe.
That is not to say that Elijah Muhammad doesn't deserve a street named in his honor. He does.
Neither is it to say that the street shouldn't be in Harlem. It should be.
But there are plenty of streets and cross streets in Harlem.
And before anyone made plans to have someone climb a ladder and take one of the old signs down from Malcolm X Boulevard, it might have been helpful for the city council to get input from one of Malcolm X's daughters or someone else in his family.
That would have honored them both.
Leonard Greene is a staff writer for New York Daily News.