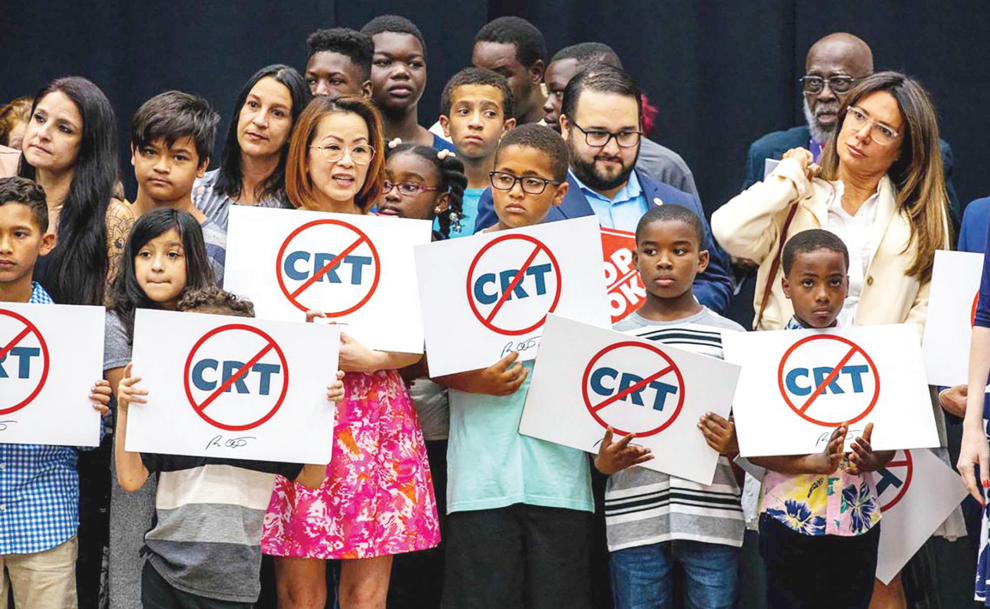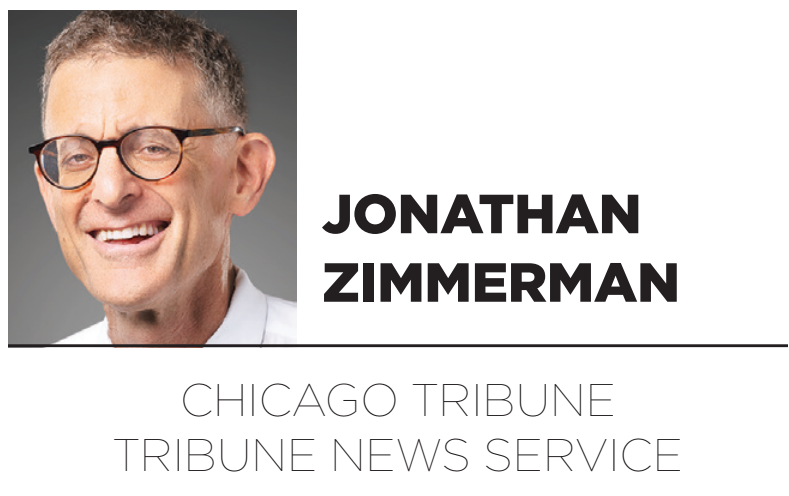 The Florida Department of Education is right. The new Advanced Placement course in African American studies probably violates the state's Stop W.O.K.E. Act, which restricts what schools can teach about race.
That's why Florida students should violate a different law and refuse to go to school until the course is approved. Nobody yet knows how the AP African American studies course is "contrar y to Florida law," as a state education spokesperson said, but we can guess.
Signed last year by Gov. Ron DeSantis, who has made histor y instruction into a key campaign bludgeon, the state's Stop W.O.K.E. law prohibits any lesson telling a student that "he or she must feel guilt, anguish, or other forms of psychological distress for actions, in which he or she played no part."
So, if a teacher describes how federal homeownership programs in the 1930s benefited white borrowers over Black ones, is she running afoul of the law? How about a teacher who tells her class that African Americans are more likely than white people to suffer police brutalit y?
The real victims
We can't be sure, which is why teachers in Florida — and in other states with similar laws — have already reported limiting or removing such information from their classes.
But here's what we do know: The real victims here are Florida students, who will be deprived of important information about race and histor y. And nothing will change until the students themselves demand it.
In 1967, more than 3,000 Black students in my hometown of Philadelphia skipped school and marched to confront the Board of Education and condemn vocational tracking of African American students, bans on Afro hairst yles and clothing, and Eurocentric histor y instruction that ignored or denigrated their communit y's experience.
Slowly, the schools changed. They replaced racist textbooks that had praised slaver y for "civilizing" Black people and the Ku Klux Klan for protecting white women. The district appointed a committee to incorporate Black histor y into the curriculum.
Nearly four decades later, in 2005, Philadelphia became the first major city in the countr y to require a course in African American history.
In 2011, Hispanic students in Arizona protested after state officials eliminated an elective course in Mexican American histor y. Prefiguring Florida's Stop W.O.K.E. measure, an Arizona law had prohibited courses that "promote resentment toward a race or class of people."
When the state ruled that a Mexican American histor y course taught in Tucson violated the law, nine Hispanic students protested by chaining themselves to a desk at a local school board meeting.
"W hen education is under attack, what do we do?" they chanted. "Fight back." A federal judge struck down Arizona's histor y law several years later, ruling that it was enacted and enforced with "racist intent." 
'We have a right'
Student protest also helped to preser ve the Advanced Placement U.S. history course in Jefferson County, Colorado, near Denver, after conser vatives on the school board threatened to dilute it in 2014.
Critics said the course gave too much attention to slaver y, Japanese American internment during World War II and other "negative" dimensions of the past. One school board member proposed reviewing the curriculum to ensure that it did not "encourage or condone civil disorder, social strife or disregard of the law."
Ironically, that triggered one of the largest acts of school-based civil disobedience in American history. Teachers called in sick, and 700 students walked out of class in solidarity with them.
Even after the count y closed two high schools for lack of available teachers, students spent their day off protesting.
"We have a right to know history," one student sign said.
So do the students in Florida, of course. School officials in Colorado relented after the protest, announcing they would not change the AP U.S. history course. And Florida officials will do the same, with regard to AP African American studies — if enough students demand it.
And that means all students, not just African Americans. "Ever y student needs to have access to this information," a middle school teacher in Florida told reporters recently.
"If you're not giving them all sides of something so that they can think, you're damaging them. You're giving them a biased education."
She's right. Florida officials are trying to bias our students by restricting what our teachers can tell them about history. Now it's time for the students to make histor y by boycotting school until the state affirms their right to learn.
It has happened before. And it can happen again.
Jonathan Zimmerman teaches education and history at the University of Pennsylvania. He is the author of "Whose America: Culture Wars in the Public Schools," which was recently published in a revised 20th-anniversary edition by the University of Chicago Press.