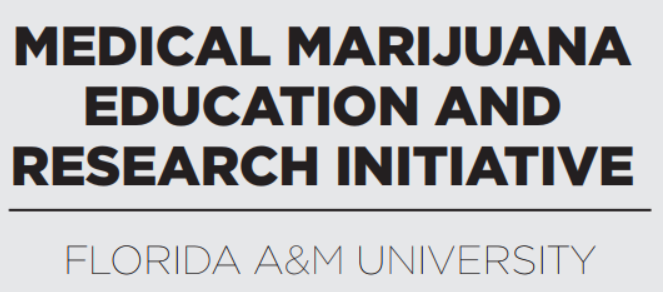 This commentary is provided by the Medical Marijuana Education and Research Initiative (MMERI) of Florida A&M University.
How does someone get into the medical marijuana business? It's a booming industry, so the opportunity is calling.
According to a report by Leafly and Whitney Economics, Florida cannabis businesses added nearly 15,000 jobs in 2020, and sales for the same year grew to $1.2 billion, more than double the amount recorded in 2019. 
Knowing this, one could see why the Medical Marijuana Education and Research Initiative (MMERI) at Florida A&M University receives dozens of calls and emails each week from people in the minority community asking for insight into starting a business or career in the industry.
Breaking into cannabis
Roz McCarthy, Erik Range, and Rebecca Colett are good sources of information on getting into the cannabis space. Each has made inroads in the billion-dollar cannabis industry and are working to help more minorities explore this young industry. 
"Florida is the number one state with regards to career opportunities in this industry," said McCarthy, founder of Minorities for Medical Marijuana (M4MM) Inc., an Orlando-based 501© (3) nonprofit.
M4MM is an advocacy, outreach, and training resource focused on helping marginalized communities realize the economic benefits of medical marijuana while ensuring they are afforded adequate access to care despite their financial situation. The group has a presence in 28 other states. 
McCarthy started M4MM to help people of color get into an industry that lacks diversity and inclusion. Nationally, less than 5% of businesses are Black-owned, according to a survey conducted by Marijuana Biz Daily.
It's no mystery why minorities are underrepresented in the cannabis industry. The application and license fees for "plant" businesses can be an obstacle, and loans aren't an option as banks are regulated by the federal government, which treats all types of marijuana as an illegal substance.
A support role
To apply for a license to operate a medical marijuana treatment center (MMTC) in Florida, you have to pay a  $60,830 nonrefundable application fee.
That's why McCarthy and Range, an Orlando entrepreneur in the cannabis space and chair of M4MM's board, are encouraging minorities interested in entering the cannabis trade to consider taking on a supporting role.
For example, Range owns ART420, a  fine art company that provides cannabis-inspired art to marijuana businesses throughout the country. 
"Not everyone needs to be in a dispensary or in a grow business," said Range.
"Minority businesses can get involved in cannabis with everything from janitorial services to landscaping to general contracting. We have minority businesses that provide services across the gambit.
You don't necessarily have to start a new business or anything but look at how you begin to market your services to this particular industry."
Skill sets
McCarthy was inspired by her son's medical marijuana treatment for sickle cell anemia to leave her successful health care career and start M4MM. She sees a nascent industry that is full of opportunities for minorities. 
"Cannabis is at mile marker number three or four, so there are many opportunities from an entry point," she said.
"If you're someone who wants to enter, really look at your skill set and figure out how that transfers over into the cannabis industry. And that's where we as an organization can help you figure that out. That's what our job is."
Colett, a Florida A&M University graduate, owns a medical-grade, plant-based business, just not in the Sunshine State.
Do your research
She is the CEO of the first African-American women-owned and operated cannabis cultivation brand in the Midwest. The company, Calyxeum, is based in Detroit. 
She said she's often asked how to get into the cannabis industry.
"First, do your research. Do your research and see what the opportunities are. If you want a license, research what licenses are even available and what are the application fees? What's the application process?" Colett said.
"You have to equip yourself with the education of the business and what it's going to require from you. If you're in a city with dispensaries everywhere, who's supplying them? Who's distributing to them? Look at the supply chain and see where the gaps are."
Colett is an advocate for growing the representation of African-American women in the cannabis industry.
"I'm very passionate about getting more people that look like us to hold these business licenses, especially women of color," she said.
"It is a purpose and goal of mine to educate people about this plant and educate them about the supply chain of the sophisticated industry we have. We're not just selling weed out of parking lots; we have vendors and seed-to-sale tracking systems. We're very sophisticated."
To learn more about business opportunities in the legal cannabis industry, click here to watch MMERI's Conversations on Cannabis Virtual Forum featuring Roz McCarthy, Erik Range, and Rebecca Colett on YouTube. For more information on medical marijuana, visit MMERI's website at http://mmeri.famu.edu/