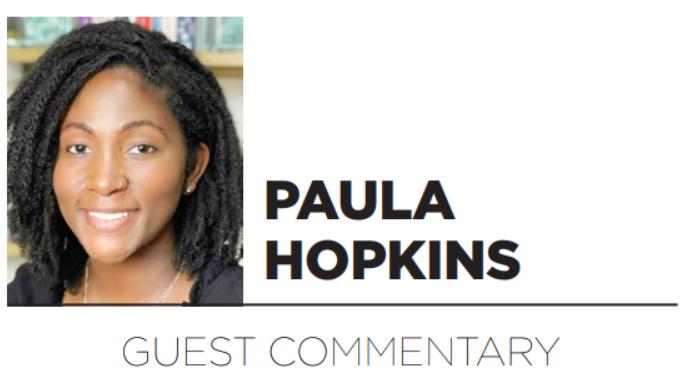 The COVID-19 pandemic has been difficult for many across the country and has affected every American in some way.
Minority communities, in particular, have faced an above average death rate from COVID-19, as well as a higher rate of business closures, sending shockwaves through our communities.
A recent  report  shows that the COVID-19 pandemic has wiped out nearly half of Black-owned small businesses.
Close to home
As a Black female business owner, this statistic hits close to home. In a community that constantly operates on expectation to grow out of generational poverty and live up to our ancestors' wildest dreams, the closures of Black businesses is more than a financial burden –it's a social issue.
As a community we need to make an effort to support Black-owned businesses. I started Chakra Zulu Crystals in 2016 as a hobby.
As demand increased, I was able to quit my corporate job and follow my passion for crystals and the energy they hold.
I learned you should never allow your current circumstances to dictate your future. Little did I know this mentality would be necessary to live by when the pandemic began a year ago.
When the pandemic hit, I had to adapt my business model.
We closed our brick-and-mortar shop in the Seminole Heights district and focused our efforts online. Facebook  and  Instagram  were critical in helping us connect with our community and customers.
How we survived
These platforms helped us expand our fan base internationally through ads and our online shop. Our Facebook page's Shop feature helped customers virtually sort through our inventory.
As a result, we saw a 256% increase in revenue, grew from three employees to 13 employees, and are now opening a new location this month. 
We've been lucky that online engagement has supported us during this incredibly challenging time, however, many of my fellow business owners have not been so lucky.
I feel it's my duty to share insights that I've learned with fellow business owners. 
Connection is key: Now more than ever we see that people want to support local businesses. Florida is an amazing place to make new connections and create relationships. Join a group or find a meetup and share all of your goodness. You never know who your next customer will be. 
Socially distanced? There's an app for that: It's no surprise social media is a critical marketing tool to reach your audiences. Make sure you are really leveraging appropriate social media platforms to showcase your business and products, connect with customers, and millions of people who engage online. 
Remember to love yourself:  It's been a hard year on everyone, and running a business can be exhausting. To ensure you don't burnout, take time for yourself and do something that makes you happy. 
Most importantly, I urge my fellow businesses to support each other in your fight to persevere.
For consumers, consider shopping from local Black-owned businesses to celebrate their outstanding products and entrepreneurship that has pushed past all odds.
Together, we can push for a brighter future.
Paula Hopkins is CEO of Chakra Zulu Crystals, based in Tampa. It specializes in fine crystals, gems and metaphysical tools.