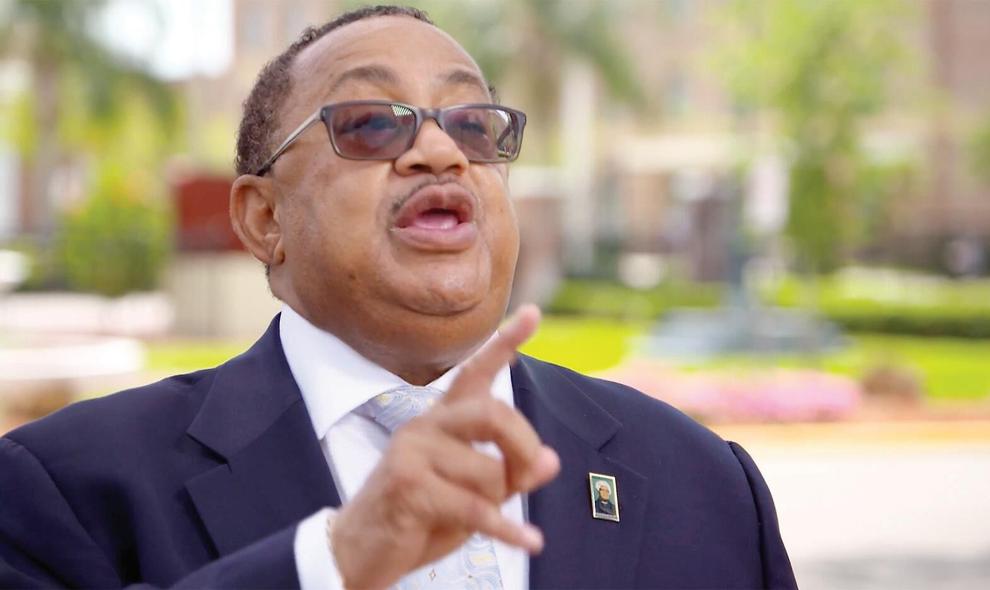 NOTE: This story has been updated from a commentary that appears in the May 1, 2021 issue of the Florida Courier.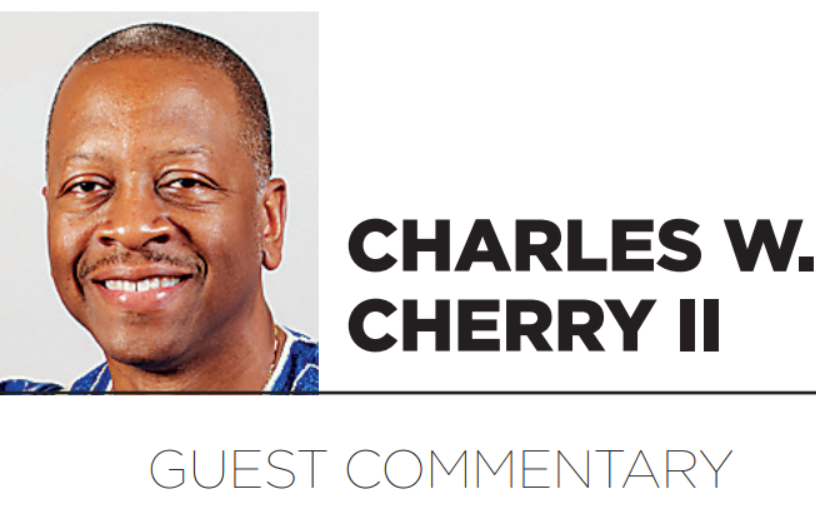 DAYTONA BEACH – Despite the presence of the global pandemic, the year 2021 started out as a good year for those of us who live figuratively and literally in the shadow of Bethune-Cookman University. We thought we had already survived the institution's worst days.
For the past four years, the 117-year-old organization had been on the precipice of permanently closing his doors for well-documented reasons involving finances, governance and integrity. But hope was restored when Dr. E. LaBrent Chrite was hired as B-CU's president.
Right on time
Chrite, as the face of the university, was the right leader at the right time. His vision, energy and credibility gave key actors – the Southern Association of Colleges and Schools Commission on Colleges (SACSCOC) academic accreditation agency; Gov. Ron DeSantis and key members of the Florida Legislature, and B-CU's private donor class – the confidence that the institution was on a trajectory to permanence and long-term success.
Thus, the historic $17 million legislative appropriation for the current fiscal year, with more to come, was proof that the institution was worth saving and that current leadership, led by Chrite, was up to the task.
Just last month, the B-CU National Alumni Association (NAA) believed a critical corner had been turned in B-CU's history, and it was time to recognize the road that had been traveled toward institutional stability.
That meant taking time, as the 2021 spring semester wound down and as graduates were being recognized, to pause and reflect on the road past and the bright path ahead. The NAA made plans, with Chrite's approval and involvement, to publicly celebrate the progress made. See the proposed newspaper ad here.
1 file(s) 938.40 KB
Download
But what a difference a day makes. March 17, 2021, is "a date which will live in infamy," to paraphrase Franklin D. Roosevelt – a date in which much of the recent progress the university made was ignominiously tossed aside.
No succession plan
That is the day that Chrite suddenly resigned with no notice – and most critically, no plan for presidential succession. In Chrite's widely-criticized May 18 "hostage video" uploaded to YouTube, he downplayed B-CU Board of Trustees (BOT) Chairman Belvin Perry's improper organizational micromanagement, evidently in an effort to tamp down criticism of Perry and BOT members – or in exchange for Perry's favorable recommendation to Chrite's new bosses.
Chrite evidently forgot that his own staff, BOT members, and others had witnessed Perry interfere in day-to-day operations in matters large and small, almost from day one of Chrite's tenure. It was no secret.
Still, Chrite was naively deferential to Perry – who, remember, had been rejected as a candidate for the B-CU presidency to which Chrite was appointed – until the end.
On the video, Chrite called reports of conflict between the BOT and him "misrepresentations." He spoke glowingly about his BOT "partnership," saying "casting aspersions about the board or him is not justified or healthy."
In defending Perry's indefensible behavior, Chrite sacrificed his own credibility and took the easy way out on his way to his new job. (Watching Chrite speak about "integrity" now makes one grimace.)
Never enough
But even Chrite "bending the knee'' obviously isn't enough for Perry, who exhibits all the symptoms of sociopathic narcissism similar to that of Donald Trump.  How else can one explain Perry's continuing and consistent grandiose sense of self-importance; his need for constant praise, admiration, and "credit" for shared achievements; his willingness to manipulate his fellow trustees and multiple levels of B-CU stakeholders without guilt or shame to do his bidding; and his bombastic public disparagement of people who disagree with him?
Chrite never understood that no matter how much he bowed down to Perry, he could NEVER please him. (Hmm…sounds like some old girlfriends of mine.) Even after the hostage video, Perry continues to trash Chrite and minimize his accomplishments at  B-CU.
So Chrite is out. And Perry got what he wanted: control of the institution through his leadership of a weak, compliant board. That's similar to the formula used by former B-CU President Dr. Edison Jackson to set the institution on a path to its own destruction.
'Still in place'
In a recent post on HBCUDigest.com, Founding Editor Jarrett Carter, Sr. summarized B-CUs current predicament succinctly:
…(T)here should be no doubt that the culture of arrogance and self-indulgence that led the university into bad contracts, public battles with students and alumni, multi-million dollar lawsuits, and a historic drop in public morale and confidence is still very much in place. All signs point to the board plotting a course to select (Executive Vice President Karen) Bearden as its next president or a similar proxy who will carry out a pro-board agenda that, by its nature and as depicted through recent years of evidence, is inherently against the survival of the university.
That "pro-board agenda" will be carried out by Perry's handpicked proxy, Interim President Dr. Hiram Powell, who has no high-level educational administrative training or experience. He's a long-time insider who will follow Perry's orders to the letter.
Here's where the university now stands with Perry at the helm.
A national search for the permanent president has not been launched. B-CU has an existing relationship with AGB Search of Washington, D.C., the executive search firm that found Chrite. Immediately after Chrite's resignation, the BOT should have tasked AGB with finding a qualified interim president while moving rapidly to get a national search underway for the permanent president.
Perry has launched a self-aggrandizing public relations campaign full of omissions and half-truths. There have been other "hostage videos" featuring students defending Perry, and Executive VP Karen Bearden making a soft appeal for state support for students.
    There was a three-hour, self-serving, on the record/off the record sit-down interview featuring Perry, the BOT and Pat Rice, the publisher of the Daytona Beach News-Journal daily newspaper. There's been an on-campus town hall meeting. All this has been done with the goal of comforting B-CU stakeholders and minimizing opposition.
     But it hasn't worked, and Perry hasn't been completely honest about where B-CU stakeholders stand. For instance, Perry has never publicly disclosed the fact that the B-CU National Alumni Association (NAA), the official organization representing university's thousands of graduates, passed a vote of "no confidence" in his leadership and that of the BOT.  That vote was withheld from the public at Perry's request.
Perry continues to openly violate basic rules of accreditation governance. In news conferences and in interviews, he unabashedly talks about how much control the BOT exercises over the university's day-to-day operations – something that is clearly in violation of both best practices and accreditation requirements.
    According to the News-Journal, "Perry said the school is being run as it always does, with Karen Bearden, an executive vice president, leading day-to-day operations."
    Bearden came in as a consultant to her fellow Kentucky State University alumnus, Interim President Hubert Grimes, and wormed her way into a vice presidency with Perry's approval. Perry's statement confirms what many B-CU's more knowledgeable stakeholders believe: that Bearden ran the school either with Perry's explicit approval; or at the very least, Perry had veto power through Bearden to keep Chrite from taking actions contrary to Perry's wishes.
 There is still no organizational transparency. B-CU continues to use its nonprofit status as a shield that prevents it from opening its board meetings to key stakeholders, particularly the NAA.
 Long-term personal and organizational relationships continue to be damaged. The purses and checkbooks of large local donors have been closed to Perry and the BOT twice now: before Chrite got to B-CU, and now that he is gone. 
      Prior to Chrite, Perry was already considered to be a negatively disruptive influence on the university. Some local donors listened to him politely as he made a pitch for donations, but would either donate "tip money" to B-CU or nothing at all.  Others wouldn't return Perry's phone calls.
      Chrite was able to mend many of those proverbial "fences" and get sizable local donations flowing again. That money flow is now closed. Local donations won't start flowing again until Perry and the current BOT are gone.
There is an accelerating drain of top talent. Both of B-CU's winning head basketball coaches, Vanessa Blair-Lewis and Ryan Ridder, resigned within a month of Chrite's departure to take better jobs. That's no accident. The organizational instability caused by Perry and the BOT will trigger additional talented staff and leadership to head for the exits.
We say it again
Perry and the current BOT members that allow him free reign should all quit. They can't fix what's wrong with B-CU. We will continue to call for their mass resignations until they are gone.
Perry doesn't belong in an educational leadership environment with structured lines of authority. He belongs back in a courtroom where the law and rules of procedure allow judges to be in total and absolute control.
Our recommendation is that Gov. DeSantis appoint Perry to the next vacancy in Orange County's small claims court. While on the bench, Perry can rant, rave, opine, pontificate, and bloviate to his heart's content with the least amount of damage to the general public.