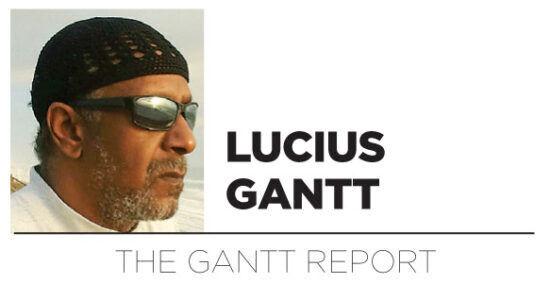 When I was a little boy running around the Carver Homes government housing project in Atlanta, I remember how my parents would dress me up in Sunday-go-to-meeting clothes and send me off to Sunday School.
It was there where I fell in love with religion and spirituality.
Later, I attended Georgia State University – then Georgia State College – to study journalism. But I also gained enough college credits to major in philosophy.
I focused on ethics and theology – the systematic study of the nature of the divine – and it occupies itself with the unique content of analyzing the supernatural, but also deals with religious epistemology and asks and seeks to answer the question of revelation. Revelation pertains to the acceptance of God, gods or deities.
My philosophic college teachings primarily dealt with Western religions. On my own time, I did some study of many other religions.
On my own
I was a "church boy" all of my life. But I never joined any of the churches, masjids, mosques, temples, kingdom halls or other religious congregations.
Why I didn't is no secret. If you ask me my faith of choice, I'll tell you.
But this is not a column about me. I respect all religions and forms of worship because everyone has to seek the Truth and reach their God in their own way.
In my media career, I've met, interacted with and worked for a wide variety of religious leaders.
When preachers, imams and others would question me about my faith all I would say is, "There is only one God and I praise and worship that God."
Active church leadership
African Americans have a history of Black leaders that were also very active in their communities and in their churches, or places of worship.
Back in the day, many of the most rebellious freedom fighters came out of the church. Don't act like you've never heard of Nat Turner, Sojourner Truth, Dr. Martin Luther King, Jr. or Malcolm X.
When the Southern Christian Leadership Conference (SCLC) came to town, more than likely they would meet community members at a church. Other Black activist groups did the same.
Today, churches are changing!
Church leaders divided
People that practice one way to worship don't want people that worship differently to come around. If a preacher says, "Will all of the religious leaders please come up and join us in the pulpit," he doesn't want the Yoruba Babalawos to join in because Yorubas deal in blood, just like biblical people did in the Old Testament.
No, Black church people are just as divided as Black business people, Black health care providers, Black educators, etc.
In my humble opinion, we need to stop idolizing religious leaders and return to giving God all of the praise and glory.
Marcus Garvey's Universal Negro Improvement Association welcomed people of all faiths into the organization. We need to get back to that.
Your relationship with God is your relationship with God. Even Jesus Christ dealt with people in the biblical days that were not Christians.
They will take your money
Today, all churches, mosques and other religious places will accept every dime you put in the collection plate. They will not hesitate to accept money from you in every way.
However, it is so hard to get Christians to support Muslims, Muslims to support Buddhists, Jews to support Santeros.
I did work with Yahweh Ben Yahweh in South Florida years ago, and nobody wanted to wrap their arms around Yahweh.
I wasn't going to discard my faith to please Yahweh. But I was pleased to see that his followers had affordable housing, schools, businesses and "jobs."
When the religious leaders that you love can build "universities," beachfront hotels, clinics and profitable businesses and begin to accept parishioners of all faiths, I'll be happy with your religious leader, too.
Ahead of his time
Thirty or 40 years ago, the reason I met with Yahweh was to discuss his purchase of a satellite system that would allow him to communicate with his followers around the world. Back then, a communications satellite could cost $30 million. Now it might cost $300 million.
God can help all of us. I mean the one true God!
You and I should respect all religions and we all should love the religious leaders that love all of us!
Buy Gantt's latest book, "Beast Too: Dead Man Writing," on Amazon.com and from bookstores everywhere. "Like" The Gantt Report page on Facebook. Contact Lucius at www.allworldfinancialgroup.com.