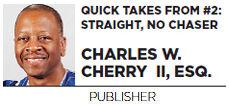 Summertime! Hope yours is going well – all good in my family. Daughter Chayla, now 15, returned safely from a 9-day trip to Spain and is now playing in a national volleyball tourney in Orlando.
Charles III, nicknamed "Wig," just turned 12 and is staying up late, hanging out with cousins, reading books, and playing video games before going off to a week-long camp or two. I told them to enjoy it, because it goes fast. They'll be back in school before they know it…
Orlando – It's painful to know that for the foreseeable future, Orlando will be on the list of sites that bring mass murders to mind: Columbine, Sandy Hook, San Bernardino, etc. And anytime I see a #STRONG hashtag with a city's name in it – #ORLANDOSTRONG, #BOSTONSTRONG, etc. – I immediately start thinking of violence and murder. That's not a good thing, and I'm hoping not to see more #STRONG hashtags in the future. But given the fact that there are more than 400 million guns in circulation in America, my hope is unrealistic. It's unfortunately only a matter of time and place…
The NBA championship finals – Man, God has a sense of humor. LeBron James wins and thanks "the Man Upstairs."  Meanwhile, Golden State's Steph Curry and his wife are quiet, moral, diehard Christians, college sweethearts who are not afraid of praising the name of "JESUS" for the world to hear.
After Game 6, she blows up at the NBA and accuses the league of fixing games. Then Steph and the Warriors lose a championship in the worst way in NBA history by losing the last three games in a row, when they only had to win one. Steph can't hit the side of a barn in the process. Now he's gotta live with that for the rest of his life, especially if he doesn't win another championship. In the Currys' case, is that God or Satan at work – or both? Preachers, let me know…
LeBron – Call me a fair-weather fan. He was OK when he won two championships WITH (not FOR) the Miami Heat. I didn't particularly like the way he left the Heat hanging when he departed from Miami; he knew way in advance that he wanted to return home. But that's not a big deal, because billionaire NBA franchise owners don't get much sympathy from me.
What really frosted me was that LeBron, so desperate to get back to his home state, didn't hold a mirror to the behavior of the Cleveland Cavaliers' ownership and fan base that treated him like the proverbial "field nigger" when he left Cleveland for Miami. I'd have made Cavs owner Dan Gilbert publicly beg forgiveness before going back.
Now that he's the most powerful man in Ohio, will LeBron take the Muhammad Ali route and take on controversial issues while he's still in his prime? Or will he take the Michael Jordan route, keep his mouth shut, and get paid? Time will tell…
Hit me up at ccherry2@gmail.com.