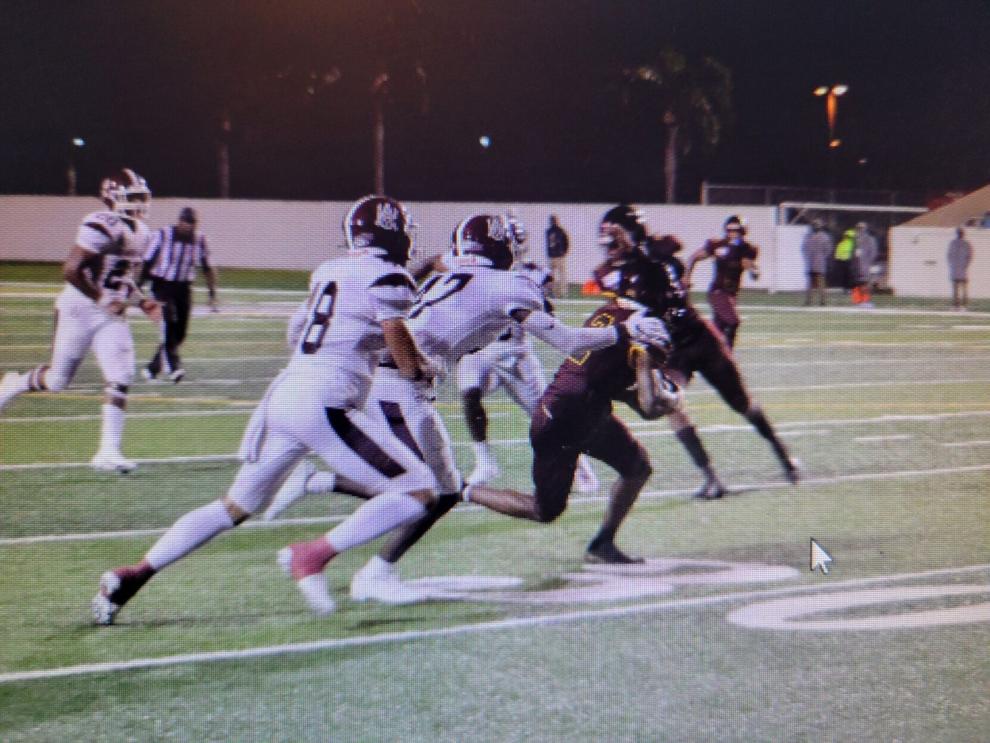 The Alabama A&M Bulldogs edged the Bethune-Cookman Wildcats 30-27 in a hard-fought battle in front of a crowd of 4,173 at Municipal Stadium in Daytona Beach on Thursday night.
The game was the first for the Wildcats as a member of the Southwestern Athletic Conference (SWAC).
The Bulldogs entered as defending HBCU and SWAC champions as well as the top-ranked team in most HBCU polls and No 19 in the FCS Coaches polls.
The game also had the national spotlight on ESPNU.
Inclement weather delayed its start of the game for 40 minutes and rain never stopped falling.
"It was great getting back and playing in front of our fans despite the weather,'' said Terry Sims, B-CU's head football coach.
He added, "We really couldn't throw like we're used to throwing. Not an excuse – just a reality."
Bethune-Cookman (0-3, 0-1) had one final shot to win but Trenel Troutman intercepted Patrick Shannon's pass at the 16-yard line with 1:14 left to play.
Alabama A&M (2-0, 1-0) led 27-13 when Aqeel Glass threw a 12-yard touchdown pass to Ibrahim Adbul-Fati who tapped his toe down in the back of the end zone with two seconds left in the second quarter.
B-CU pulled within 30-27 on Patrick's seven-yard touchdown pass to Kemari Averett with 8:50 to play. The two-point attempt failed.
Glass finished with 234 passing yards with two touchdowns for Alabama A&M.
Que'shaun Byrd ran for 132 yards with two touchdowns for Bethune-Cookman.
The Wildcats outgained the Bulldogs in total yards 366 to 358.
B-CU had 14 penalties for 144 yards and turned the ball over three times.
"We had too many penalties and you can't win games making those mistakes," Sims said.
The Bulldogs were also penalized 11 times for 91 yards. The Alabama team got off to a hot start scoring the game's first 13 points.
Shannon threw for 221 years with a score, Averett caught three passes for 64 yards with a touchdown, Marcus Riley caught three passes for 69 yards and Taron Mallard had two catches for 41 yards for B-CU.
Darnell Deas also had an 89-yard kick return for the Wildcats.
Gary Quarles also ran for 101 yards with a score and had three catches for 46 yards for the Bulldogs.
Abdul-Fatai had five catches for 38 yards with two touchdowns and Odieu Hiliare seven catches for 69 yards for the Bulldogs.
Also, Brian Jenkins Jr., who starred at Mainland High, caught three passes for 41 yards and ran for 16 more for Alabama A&M.
Jenkins is also the son of former B-CU football coach Brian Jenkins Sr.
Defensively, Alabama A&M was led by Troutman, who had nine tackles with two picks and JeBraun McNeal, who recorded seven tackles.
For B-CU on defense, Tekeven Thomas and Untareo Johnson each had nine tackles.
B-CU next travels to Montgomery, Alabama on Sept. 25 to face Alabama State University.