Attorney for alums sends a letter to the university's Board of Trustees urging mediation.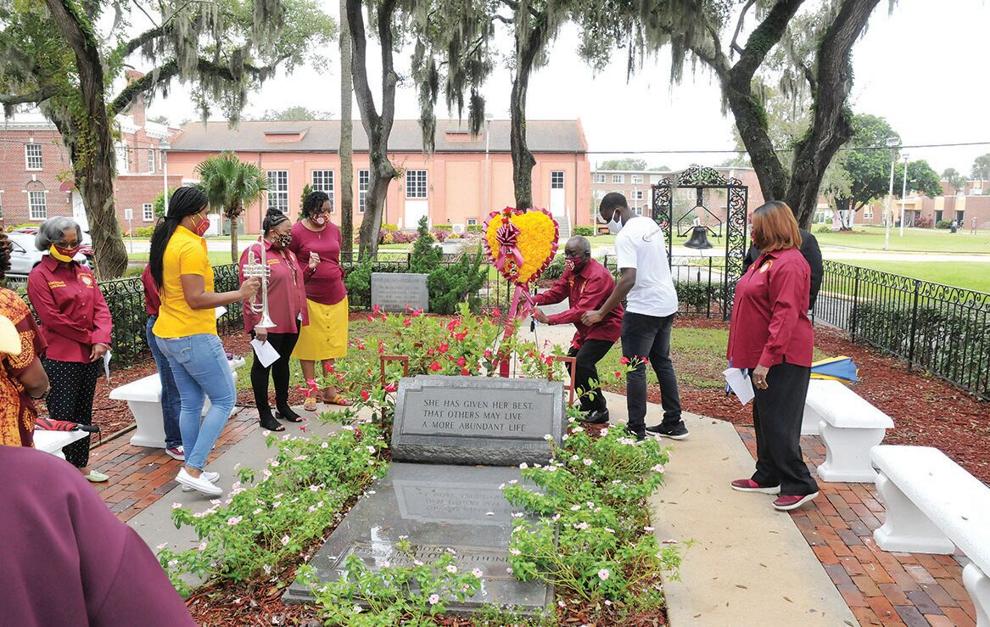 The 88-year partnership between Bethune-Cookman University and its National Alumni Association (NAA) could be coming to an end. 
For months, there have been rumors that the university's Board of Trustees has been attempting to cut ties with the NAA and replace it with something else.
There is currently no NAA representative seated on the Board of Trustees. The recent one was removed by a bylaw change on Sept. 1.
Attorney Willie J. Walker of the Walker Law Offices acknowledged that the Board of Trustees is considering disassociating the NAA from the university.
The NAA has secured the counsel of the Walker Law Offices, based in Jacksonville, to serve as a mediator so both sides can meet to hammer out their differences.
The firm sent out a letter on Monday to B-CU's Board of Trustees detailing the history of the alumni association, its scholarship and fund-raising efforts  and how the alumni association expands the name of the university worldwide.
"They are looking to in- explicitly to disaffiliate from an 88-year-old organization without reason or cause," Walker told the Florida Courier on Tuesday.
The letter, signed by Walker, details how the NAA raised $300,000 for the school in a 90-day period, has raised over $9,000 in funds for the university, and raised $182,00 in funds for the Dr. Mary McLeod Bethune statue, which is headed to the National Statuary Hall in Washing- ton, D.C.
"The purpose of this letter is to invite you to participate in a voluntary mediation using the services of a mediator of the parties' choosing,'' the letter stated. 
"The singular purpose of the mediation would be to outline the parameters of the continued service and relationship of the NAA to B-CU. On this matter, I will await your reply.''
Alumni respond
Some alumni expressed shock at the idea of the board and NAA cutting ties.
"It's horrible and ridiculous. We all believe in Dr. Mary McLeod Bethune's vision and legacy. We are serving B-CU, its students and the community. We give. We work. The alumni will stand and continue to do for B-CU," commented Patricia Heard.
"I am concerned about Attorney [Belvin]Perry leading the board. I don't know if he still is, but he was also on the board at FAMU [Florida A&M University]. It was a conflict of interest. I think what he is doing is hurting the school."
Steve Miller told the Courier, "I attended Bethune-Cookman, and I am a member of the NAA, but I got my degree from Florida State University. I am a supporter of B-CU. I've never heard of anything like a school disassociating itself from its alumni association. I hope it's a big understanding. I pray it gets resolved."
Who would benefit?
Students don't seem to know much about it but freshmen Dina Dixon and Brittany Dorliss, both of Palm Beach, didn't mind weighing in.
"My high school band director Anthony Barfield is an alumni of B-CU. He really loves the school and always asked students to come. He heavily influenced me heavily to here. I don't see why the school would disassociate from the alumni association. I'm not sure who would benefit from a split,'' Dixon said.
Dorliss echoed, "The students aren't really made known what is going on with the school. I didn't know anything about this. Alumni do a lot of stuff for students privately. I don't know who would benefit from a split."
The letter sent by Walker stated how harmful it would be for the university to disassociate from the NAA. It says a move could hurt Bethune-Cookman's financial standing, hinder students due to lack of alumni recruiting, and render mass confusion and ill-will toward the university.
"You can't replace that continuity. There is a network already. There is no new organization you can set up that could do what the NAA has been doing for 88 years and make it nearly as effective," emphasized Walker.
"One example is NAA raised $300,000 in 90 days because they have contacts in place, familiarities and know how to do it. You can't start a new organization without a foundation that could fill the board. It's a real head-scratching move if they do it. The hope is to pull them away from it and square things away."
No board response
Walker said that so far, the board has not responded to a request to meet.
NAA President Johnny L. McCrary Jr. has been critical of the board's leadership and its actions. Back in June, the NAA held its 53rd annual convention in Daytona Beach but no member or representative of the current administration or board showed up.
"As of this conversation right now...the board hasn't responded to any meeting requests. There was a less informal at- tempt to reach out and discuss these issues be- fore I was contacted, but they went nowhere," said Walker.
The letter also asked that no further punitive action be taken toward the NAA.
There also is a question of whether it's actually legal for the school to cut ties with the alumni association.
"We hope to not have to have that question answered by a court. It has a dubious legality in the manner its being done," Walker noted.
Bethune-Cookman University did not respond for comment as of the Florida Courier's Wednesday deadline.