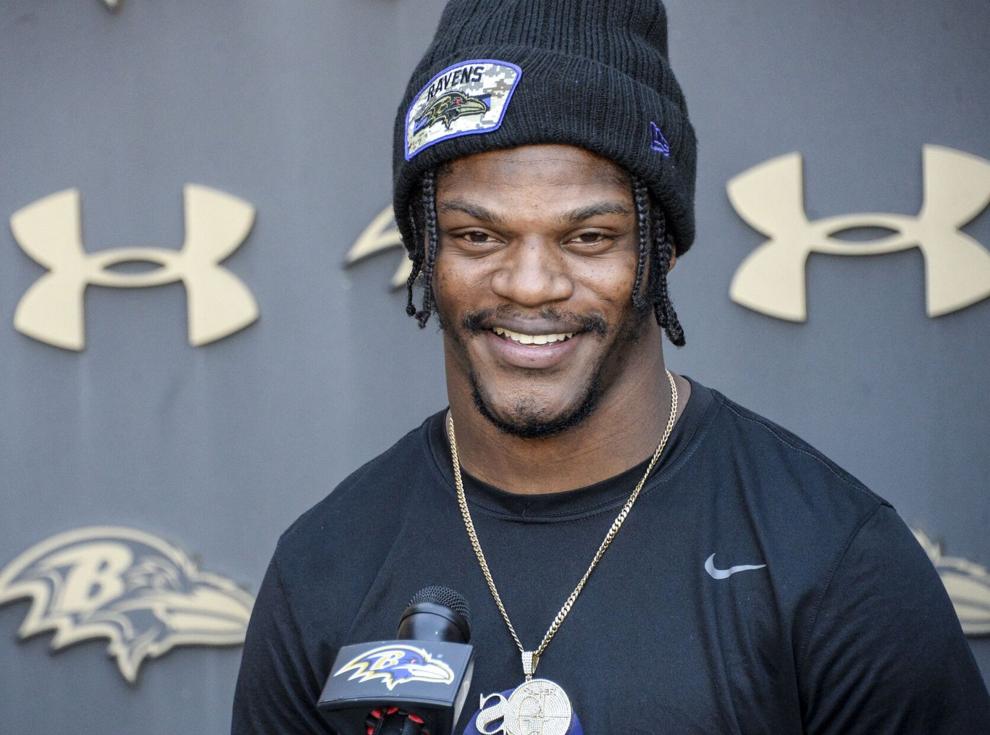 Lamar Jackson could be entering the hospitality industry.
On May 18, the Baltimore Ravens quarterback filed two trademarks according to trademark attorney Josh Gerben, who posted the news on his Twitter.
The filings indicate that @Lj_er8 intends to open a restaurant using the name and slogan," Gerben tweeted.
Jackson filed for the names, "Play Action Soulfood and More" and "You 8 Yet?" The Play Action Soul Food restaurant will be based in his hometown, Pompano Beach, according to the restaurant's Instagram page.
The second name, You 8 Yet, refers to his No. 8 jersey for the Ravens. 
"Being a champion. Being a billionaire. That's just what I've been thinking about ever since I was a little kid," Brown told Lebron James on the March 4 episode of The Uninterrupted, "being a billionaire and being a champion."