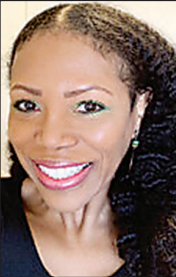 A former columnist for the Chicago Tribune and the author of two novels ("Only Twice I've Wished For Heaven" and "An Eighth of August"), Dawn Turner has often written about ordinary people "who managed to do extraordinary things with next to nothing."
In "Three Girls From Bronzeville," Turner's subjects are herself, Kim, her younger sister and Debra Trice, her best friend, who grew up in the 1970s with their supportive, working class African American families in Theodore Lawless Gardens in Chicago.
The new apartment complex sat across the street from the deteriorating Ida B. Wells projects, where "crack had slammed shut a door that once was propped open enough from some kids to slip through."  The tragic lives of Kim and Debra, Turner reveals, demonstrate that "there were no guarantees on either side of the fence."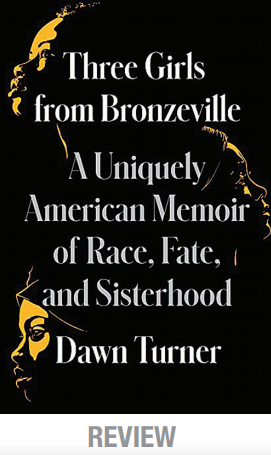 Beautifully written, emotionally intense, suspenseful, candid and compassionate, Turner's memoir describes how the bonds of sisterhood shaped Dawn, Debra and Kim, each of them "nicked and chipped, bruised and battered." Like so many of us, she struggles to explain the inexplicable.
Why did each of them make certain choices, learn or fail to learn to manage their defects and demons and move forward?  Why do some people get second chances (and make the most of them) while others do not?
Drawing on her skills as a reporter, Turner recreates life in Lawless Gardens.
Her mother's family, we learn, made the journey from Mississippi to Chicago in 1916. "We did what Black people have almost always done," Turner's granny declared.  "We took a bunch of scraps and stitched together a world." 
That world included "dream books," based on numerology, which assigned three- and fourdigit numbers to scenes. Readers used them to predict the future and play "policy," a forerunner of the lottery.
At church, Turner reveals, family members waited apprehensively as the pastor announced the "sick and shut-in" list of members who were ill and needed prayers.
And Turner vividly describes her own formative experiences.  In fourth grade, she tells us, she discovered a photograph of a naked Black woman inside a tattered envelope in the laundry room of her building. Dawn and Debra tucked "Miss Polaroid" under some carpeting, "caring for her as though she was a prized possession," until Debra took the photo to school and got caught sharing it with a classmate.
After the family watched Roots on TV, Turner writes, her stepfather realized that Dawn knew nothing about Ida B. Wells and brought home books by Carter Woodson and Richard Wright, and poems by Langston Hughes and Gwendolyn Brooks. She devoured them, taping a list of the books she had read to the wall next to her bed. And Turner celebrates her Black mentors, in elementary school and at the University of Illinois.
Life in Lawless
Not surprisingly, life in Lawless also had more than its fair share of turmoil and trauma. Dawn witnessed the violent incident that ended her parents' marriage. She was unable to stop the downward spiral of Kim and Debra.
When she was pregnant, Dawn tells us, she touched what she thought was her baby's foot. This led to the realization that although she dreamed about Kim all the time—and remembered the cherry red birthmark at the back of her neck and the freckle in her palm—she had forgotten what Kim's foot looked like. Placing her hand on her side, Dawn said to her soon-to-be-born child: "Your aunt would have spoiled you rotten."
When Turner's editor at the Tribune proclaims that she never could have shared the fate of her sister or her best friend, Dawn dismisses as "white privilege" the view "that the right combination of rage, desperation, hopelessness, and drugs couldn't land you in a place you never dreamed."
That said, Turner seems to question and perhaps undercut her belief that people can change their lives, even if they have hit bottom, as long as they "had breath." 
We tell ourselves "there's a chance they will get better," David Trice, Dawn's husband, acknowledges. "But there's a chance they won't.  That's the alternate story nobody wants to see."
"Three Girls From Bronzeville" ends with a genuine prospect of redemption.  But David's hardnosed realism about second chances hangs over the narrative as well.
Dr. Glenn C. Altschuler is the Thomas and Dorothy Litwin Professor of American Studies at Cornell University. He wrote this review for the Florida Courier.