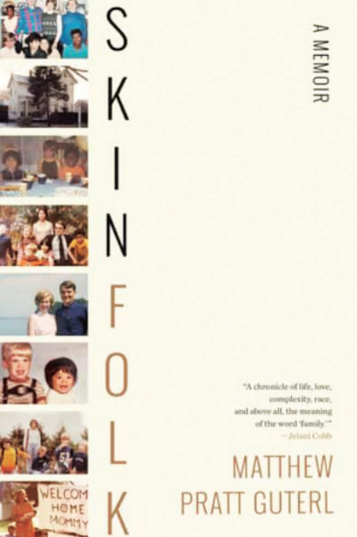 Born in 1970, the first child of Bob and Sheryl Guterl, Matthew Guterl entered what became a Noah's Ark, filled with "two of every race."
"Bug," the family's first adoptee, arrived from Korea in 1972.  Mark, a second biological white son, was born the next year.
In 1975, "Bear," a 5-year-old Black-Asian was brought from Saigon.  In 1977, Anna, a 13-year-old Asianwhite, arrived from Seoul. Eddie, a 6-yearold Black, came to New Jersey from the South Bronx in 1983.
A professor of Africana Studies and American Studies at Brown University, and author, among other books, of "Josephine Baker and the Rainbow Tribe," Matthew Guterl suggests that this family was at once "a monument to radical futurity" and "a living reminder of the world's failures."
In "Skinfolk," Guterl takes us behind and beyond the family's white picket fence in a poignant account of Bob and Sheryl's "experiment" to reduce overpopulation and racism. The well-intentioned venture, Guterl claims, also placed a burden on each member of "the diverse ensemble" to combat the prejudices of Americans who were "suspicious, if not fearful" of what they represented. According to Guterl, the children also struggled to overcome structures and systems "bigger than all of us combined, even in those increasingly rare cases when we all pull in the same direction."
At the same time, Matthew indicates that the children grew up in a loving, supportive, in many ways "normal" environment, conducive to healthy doses of bonding, sibling rivalry, watching bad movies together, and bickering over the television remote.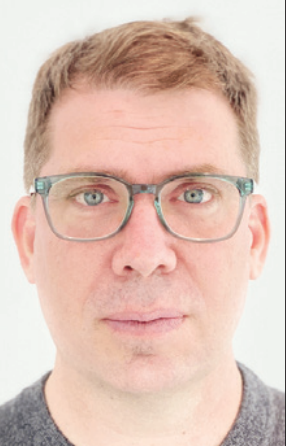 Sheryl served dinner promptly at 6 p.m., moments after she rang a bell to alert them to head home. Bob was adept at devising age appropriate chores; he calculated hourly rates for washing his "fleet" of automobiles and cleaning the first-floor shower with car wax to make the fiberglass shell shine. And, he promised dessert for the whole family at a local restaurant if the monthly electric bill came in at under $100.
Pressed together in church pews, youngest to oldest, Matthew reveals, the children fended off boredom by pushing and shoving each other, battling for inches and centimeters with their elbows, thighs, and butts, in a game predicated on avoiding a whispered "Stop it" from Sheryl, or tut tuts from other parishioners.
During one summer, Anna, an inveterate sunbather, made a bet with Bear that she could "get darker than you."  The pair put their arms next to each other every night, as Mark narrated the play-by-play in an imitation of sportscaster Howard Cosell.
Anna got very tan, Matthew reports, but Bear won the bet, as everyone knew he would, and "lorded it over his sister, as if he had won the Olympic gold."
Presided over by Bob, and held in the Guterl living room, Bear's wedding was a "big, ribald family affair," featuring wisecracking and warm toasts by his siblings.  After the ceremonial kiss, the couple "jumped the broom."
Although, with one notable exception, he and his siblings appear to have done well, personally and professionally, Matthew concludes that "the experiment" did not succeed. "One after the other," he writes, "we are bruised or broken, or just plain wrecked."
Taunted by middle school classmates for his "N----r Lips," Matthew had painful plastic surgery.  After a summer in isolation, he returned to school, and the greeting, "N----r Lips was back!"
Bug, the Korean adoptee, became estranged from Bob and Sheryl. Anna has been subjected to "snide remarks, dark looks and material wounds."
On his way to work, Bear was trapped by racists and beaten with a baseball bat. In and out of jail, Eddie attempted suicide at least twice.
The treatment of Eddie, and so many young Black males in the United States demonstrates that the "world's commitment to anti-Blackness" frequently overwhelms the "regime of care, salvage, and repair," Guterl maintains. And the "not-so-secret truth of white people, for whom the 'n' word is absolutely intoxicating, is that most of us, deep inside, hate people of color."
As "Kinfolk" ends, Matthew recalls the long list of dead Black soldiers in World War II and Vietnam movies he watched with Bear. He imagines "apparitions from the long history of the United States, all of them leaning in, holding their breath with Bear. Hoping with him."
Apparently, Matthew, who believes structural racism cannot be neutralized or negated by "bootstrapping, hard family work and ideologies of rescue," has, for good and ill, lost his faith in hope.
Dr. Glenn C. Altschuler is the Thomas and Dorothy Litwin Professor of American Studies at Cornell University. He also writes book reviews for the Florida Courier.