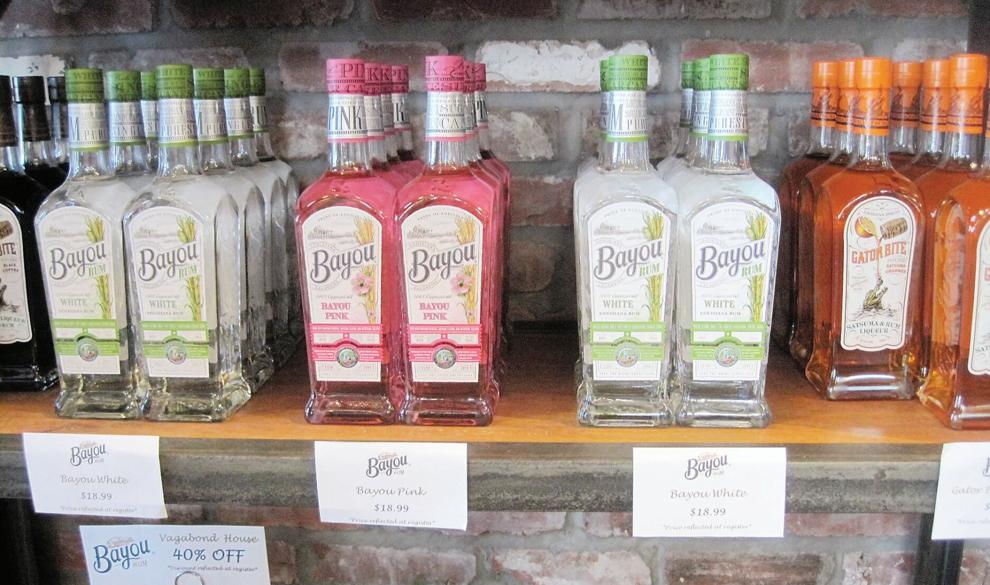 Mention Louisiana, and New Orleans immediately comes to mind. But located only two hours west of the Big Easy is the Acadiana region where a group of French-speaking Catholics settled. They were driven from their home in Protestant Nova Scotia, Canada. They are known as Cajuns. The natural area contains swamps, rivers, many species of birds and lots of dangerous wildlife, like snakes and alligators. Antebellum plantations with magnificent mansions grew cotton and sugarcane, while simple farms had rustic shelters. 
Those hardy immigrants transformed the challenging landscape into one of America's most fascinating destinations. Come to a place where French is spoken, lively Zydeco music is played and a unique cuisine is eaten -- Cajun Country.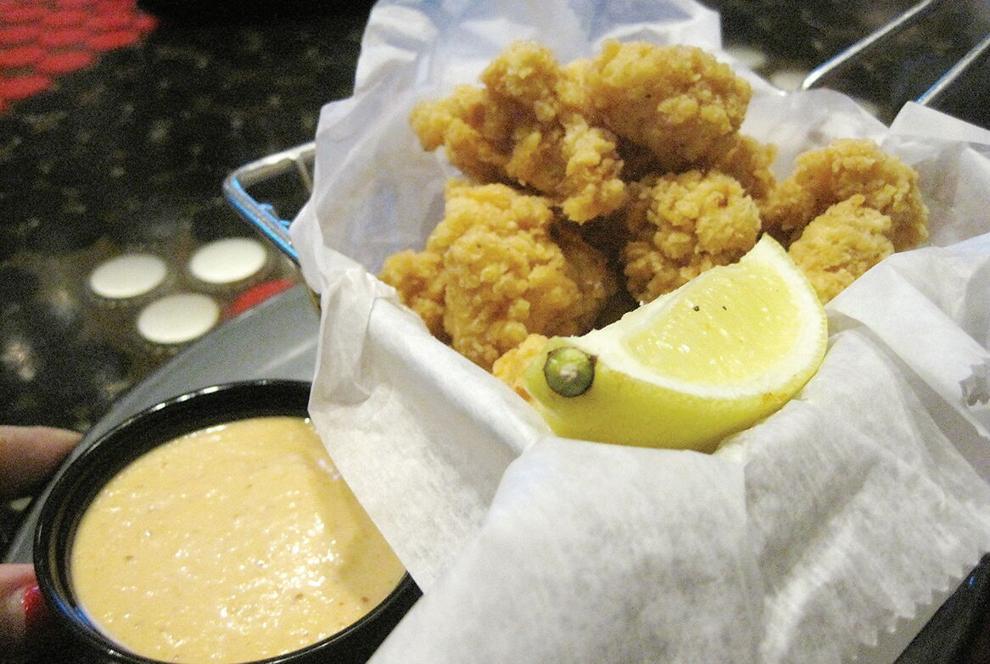 EAT
They say that breakfast is the most important meal of the day, and nothing beats breakfast more than at a bakery. In Lake Charles, The BEKery (thebekery.com) is a bistro that serves a menu of goodies you don't usually find at a bakery, which may explain their name. Within the offerings of baked goods, you'll find five flavors of scones, three kinds of muffins, two choices of biscuits, three types of croissants, lots of quiche, cinnamon rolls or cinnamon roll bread pudding. Then self-serve your-self a hot cup of regular or decaf joe or tea. Cappuccino or latte is on order.
The all-day menu includes gourmet sandwiches made with baguettes, focaccia, ciabattas, Cuban bread and more – all baked on-site. End your meal with Italian gelato. Once you have your meal, cozy on up to a little table amid the loyal locals.
Lunch at Little Big Cup (littlebigcup.com) in Arnaudville plunges the diner into Cajun cooking that features seafood specialties. The village is located south of Route I10, the dividing line between Cajun Country and the rest of Louisiana.
Owners Kevin Robin and Sanjay Maharaj left New York City to establish an eatery that serves the foods that Robin enjoyed in his hometown of Arnaudville. Robin is the chef and Maharaj is the manager. Their expertise has made the eatery a local favorite.
The traditional flavors and foods hook you immediately: Fresh fish, crawfish, shellfish and alligator pulled from the Gulf and nearby rivers, along with farm-to-table produce and meats have inspired the chef to whip up dishes, like his take on the famous Po' Boy sandwich that's filled with sautéed shrimp, Blue Point crab meat, crawfish tails and chunks of Andouille sausage. All those ingredients are stuffed into a hollowed-out toasted French baguette.
For an enjoyable and easy way to check out a variety of Cajun eateries, hop aboard the min-bus of the Cajun Food Tour (cajunfoodtours.com). While seated comfortably, you'll hear knowledgeable guides speak about the heritage of Acadiana. The tour will visit some of the favorite local food venues in Lafayette. Southern Living magazine has named the city, "Tastiest Town in the South."
Marie Ducote-Comeaux, a former history teacher and guide, says she founded the business to share her "rich Cajun history and fun-loving culture."
Stops on the tour include:
Boudin (sausage or balls) is a Louisiana favorite. It originated with Cajun cooks. At Johnson's Boucaniere (www.johnsonsboucaniere.com), their recipe has its roots in Johnson's Grocery, a former family business that opened in 1937. Today, ropes of sausage links hang in a modern smokehouse, slowly absorbing the flavor of oak wood. Johnson's produces up to 500 pounds of boudin a week. Beef, pork and turkey sausage and barbecue pork are smoked there, too. In addition to buying the meat by the pound, you can order a platter with sides to eat al fresco on their front porch.
How many of you remember the corner grocery store? Well, at least one still exists. Olde Tyme Grocery opened in 1982. You can really purchase groceries there, but the big draw is their "poor boy." The iconic sandwich, (a.k.a. "po' boy,") originated in New Orleans during workers' strikes from the early 20th century. When the strikers would enter cafes, empathetic cooks would call them "po' boys" and go overboard by making them a super sandwich. Kathleen Walls, a native of "N'awlins," says, "They are a way of life there. And if it's a Roast Beef Po Boy, it's all that debris dripping onto your lap that makes it special." Yum. Olde Tyme Grocery offers eight choices of meat or seafood po' boys. You'll never forget eating the oyster po'boy. There's also a kids' menu.
DRINK
One thing you notice about Cajun businesses is the tie of ownership and participation of family. In 1789, the Knott clan settled near the Bayou Teche. They have converted the family farmhouse into the Teche Brewery (https://.bayoutechebrewing.com). Their mission was to celebrate the cuisine and the lifestyles of the Cajun and Creole cultures.
The craft beers tell it all. There is boudin beer, gumbo beer and their best seller, Ragin' Cajun. The Cockrill beer won the American Brewing Award. Taste these and more in the café and bar while munching on pizza, wings and flatbreads, all prepared Cajun-style. 
The party starts three times a week with local live music and card games. Saturday night festivals feature music, dancing, food and beer.
The well-known Stoli vodka company established the Louisiana Spirits Distillery (https://bayourum.com/distillery) in 2011. In 2013, this small distillery began bottling and distributing its products. It has become the fifth largest private distillery in the nation. The Lydell brothers are owners of the business.
They have put their Louisiana touch to the operation by creating handcrafted rums, labeled Bayou Rum. They produce eight flavors, using traditional methods and materials, like copper pots, Louisiana sugarcane and molasses. For instance, the Bay Pink Rum is infused with mayhaw berries grown in the state. This practice distinguishes one rum from another. In the Caribbean, each rum-producing island adds its own unique ingredient.
The master blender at the Louisiana Spirit distills with sugarcane, molasses, yeast and CO2 which yields a 40% alcohol content. He then ages the rum in oak barrels which are shipped in from Cuba. Bayou Rum mixes extremely well in Mojitos, Moscow Mules and Pina Coladas. (Secret: try it in coffee, too.)
Louisiana Spirits Distillery offers the public rum tastings and free tours.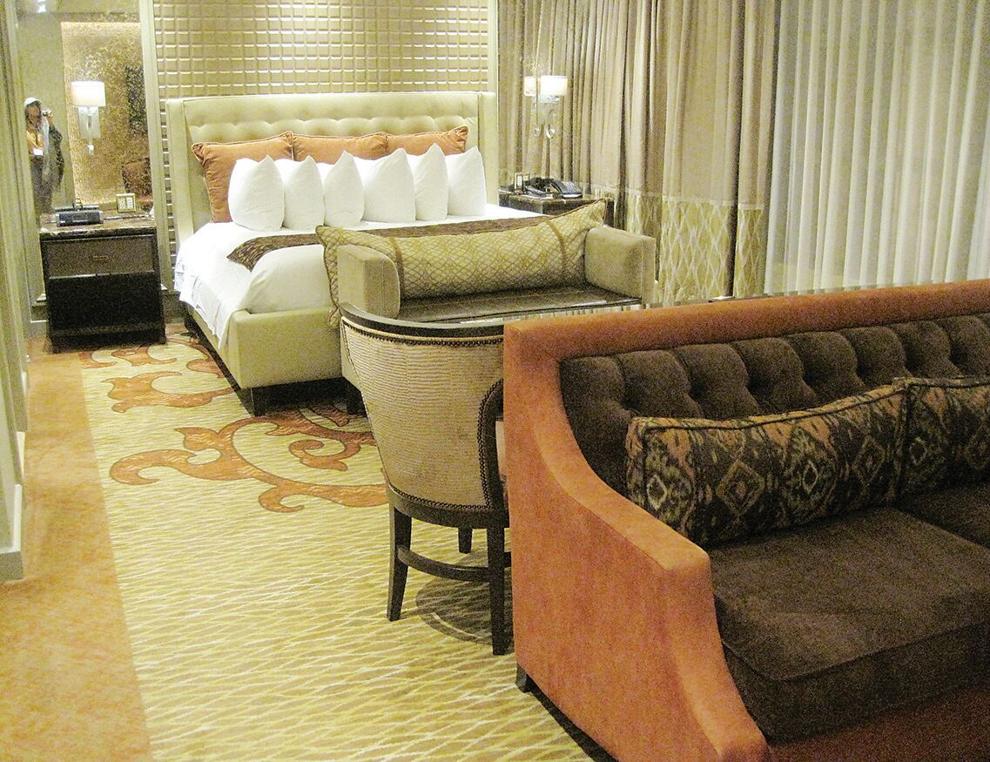 MERRYMAKING
L'Auberge Casino Resort (www.lakecharles.com) in Lake Charles has all the bells and whistles of a world- class casino. It has over 1,000 elegant guestrooms and suites on 26 floors, 24-hour Las Vegas gambling, an 18-hole championship Tom Fazio-designed golf course, a full-service spa, lazy river pools, a bevy of boutiques and shops and a roster of top name entertainers. It draws regulars from as far away as Houston, Texas which has no legal gambling.
Patrons have a choice of six top-notch restaurants. Don't abandon your taste for Cajun food because that cuisine appears on all of the downhome, casual and elegant restaurants' menus.
L'Auberge has become Lake Charles most prominent and popular landmark.
For more information, go to https://louisisnatravel.com.
Eleanor Hendricks McDaniel is a seasoned travel journalist based in Ormond Beach. Her travels have taken her throughout the United States, Europe and other countries. Follow her on Twitter: @ellethewriter, Instagram: @eleanor1004, Facebook: Eleanor. hendricks.mcdaniel and her website: flybynighttraveler.com.