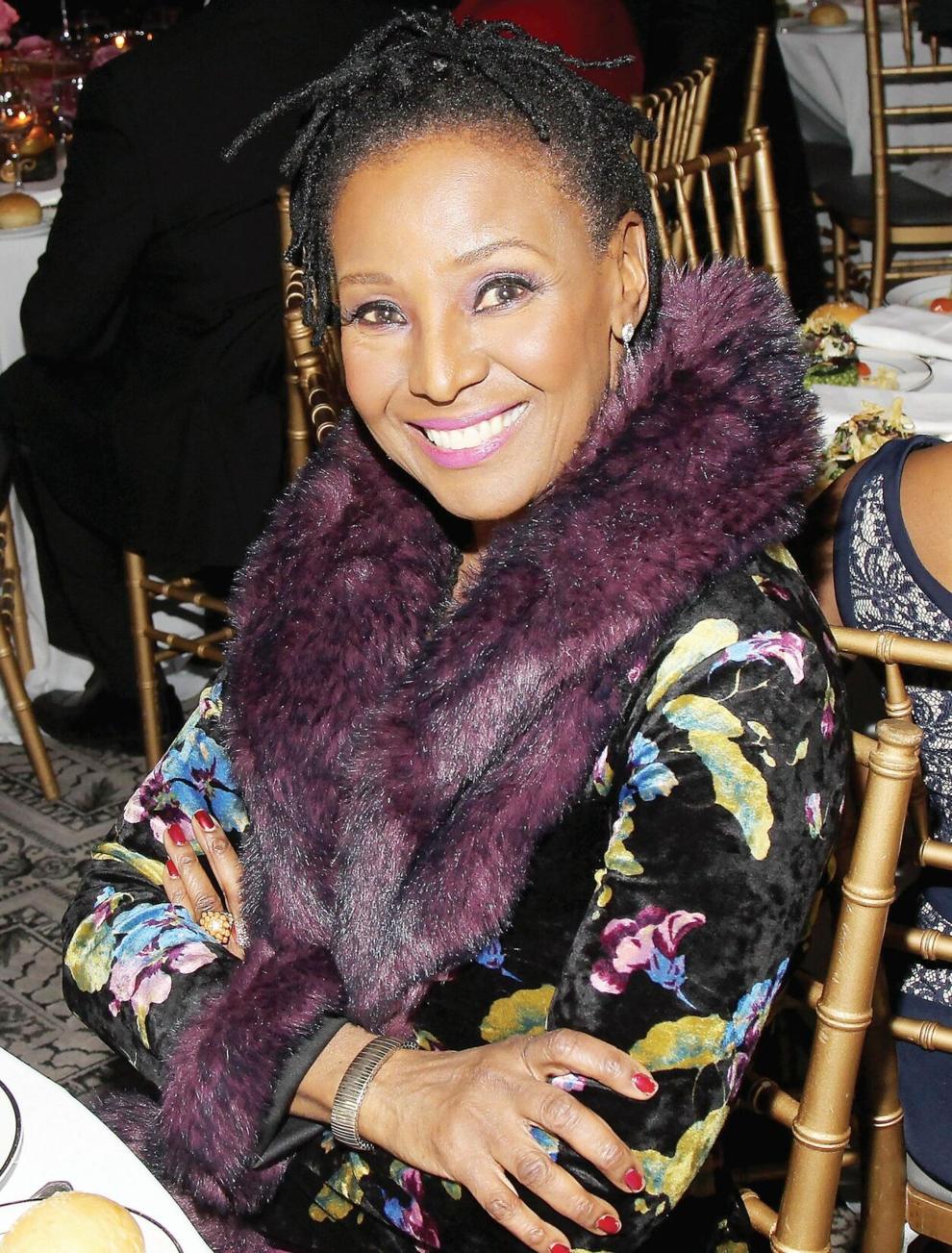 BY PETER SBLENDORIO
NEW YORK – B. Smith, the lifestyle guru who excelled as a TV host, restaurateur and more, has died. She was 70.
Her husband, Dan Gasby, wrote in a Facebook post that Smith "died peacefully" of early-onset Alzheimer's disease the night of Feb. 22 at their Long Island home.
"Heaven is shining even brighter now that it is graced with B.'s dazzling and unforgettable smile," Gasby wrote in his announcement.
Born Barbara Elaine Smith, the entertainer and entrepreneur was diagnosed with early-onset Alzheimer's disease in 2013. From there, Smith and her husband made it their mission to spread awareness about the disease and the way it specifically impacted the African American community.
Entrepreneur, model
Smith owned multiple restaurants in New York City and beyond, with her first, the simply named and wildly popular B. Smith, opening in midtown Manhattan near the theater district in 1986.
She also owned eateries in Sag Harbor on Long Island and in Washington, D.C. Each of those restaurants has since closed.
She got her start in the entertainment industry during the 1960s as a model, appearing in TV ads for Mercedes-Benz and working as a spokeswoman for numerous brands including Palmolive Oxy and Verizon. In 1976, she made history as one of the first African American women to grace the cover of the women's fashion magazine Mademoiselle.
Home décor line
In the 1990s, she started hosting the syndicated talk show "B. Smith with Style" and,
beginning in the early 2000s, introduced multiple home decor and furniture lines.
"Smith was at the forefront of a transcultural movement," reads a post on her website. "Her flair for décor, demonstrated in the ambiance of her restaurants, led to the development of her first home collection, which debuted at Bed Bath & Beyond in 2001.
"The B. Smith with Style Home Collection is the first line from an African-American woman to be sold at a nationwide retailer and includes bedding, tabletop and bath products."
Chronicled Battle
Smith published three books in her career, with the first two covering cooking and lifestyle, and the final one, "Before I Forget," chronicling her battle with Alzheimer's.
Her death was mourned by others in the entertainment industry.
"We lost legendary fashion model, chef, restaurateur, lifestyle icon and magazine publisher, B Smith today," "Today" host Al Roker tweeted. "70 years old, she and her husband, Dan Gasby were at the forefront of #alzheimers #research for people of color. Love to them and daughter, Dana."
Smith made her Off-Broadway debut in 1997 in "Love, Loss, and What I Wore."
In addition to her husband, whom she married in 1992, Smith is survived by her stepdaughter, Dana.