BY JIM PUZZANGHERA
LOS ANGELES TIMES/TNS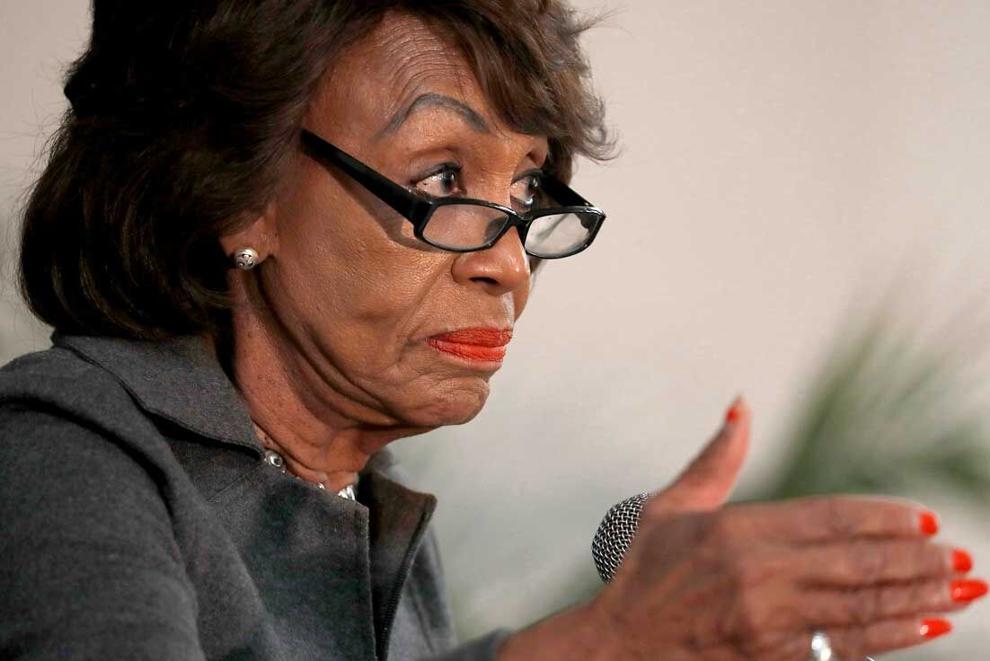 WASHINGTON – Rep. Maxine Waters on Tuesday called for a consumer-friendly overhaul of the nation's credit reporting system as she brought the chief executives of Equifax, Experian and TransUnion to testify before her House committee about what she called a "broken system."
The heads of the three leading credit reporting companies heard bipartisan criticism as Waters, the veteran California Democrat, launched her first major legislative initiative as chairwoman of the Financial Services Committee.
"To credit reporting bureaus, consumers aren't consumers.
They are commodities," Waters said, adding that dissatisfied Americans can't just take their business to another company.
199-page bill

Although Equifax, Experian and TransUnion collect information from banks and other firms about Americans – their payment history on mortgages, credit cards, auto loans and other debt – they have little direct relationship with them. Their customers are the companies seeking a consumer's credit history.
"This commodification of consumers and their personal data is the core reason why our nation's consumer credit reporting system is broken,'' she said. Spurred by Equifax's massive 2017 data breach that exposed the Social Security numbers, birth dates and other private data for nearly 150 million people, Waters has released a discussion draft of a bill that she said would fix the system.
The 199-page bill would reduce how long most negative information stays on credit reports to four years from seven years and require credit reporting companies to remove such items within 45 days of the debt being fully paid or settled.
Trying for years

She wants to restrict credit checks for job applicants to instances when a credit report is required by federal, state or local law or when it is needed as part of a security clearance. And the bill would shift the burden of removing mistakes on credit reports away from consumers and onto the credit bureaus and financial firms that provide them.
Waters has been pushing the legislation for several years and had tried unsuccessfully to get all three CEOs to testify before the committee when she was in the House minority.
After Democrats took over the majority this year and she gained the committee chairmanship, the three executives – Mark Begor of Equifax, Craig Boundy of Experian and James M. Peck of TransUnion – agreed to appear.
The executives pledged their commitment to keep data secure and improve the accuracy of consumer information. But they did not appear enthusiastic about additional federal laws aimed at their companies.
"It could negatively affect a lender's ability to assess risk and … it has the risk of increasing consumers' access to credit," Boundy said of the proposals.
'An oligopoly'

But legislation could be coming as the committee's top Republican also sharply criticized the credit reporting industry. "What I see here is an oligopoly," Rep. Patrick McHenry, R-N.C., told the chief executives.
"We have three of you not really competing and the consumers are the ones that are losing out. I think that's a problem," he said. "How does an oligopoly protect consumers?"
None of the three executives volunteered an answer.
"OK," McHenry responded. "I'll take that as an answer."
In their testimony, Begor was the most contrite.
Regret over breach

He took over as Equifax chief executive in April 2018, about seven months after former CEO Richard Smith stepped down in the wake of the data breach that compromised the sensitive information of about 148 million Americans.
He expressed his "personal regret" for the 2017 breach and said he appeared before the committee "because we recognize there are things we can do better."
"Let me be clear: A single error on a consumer's credit report is one error too many," Begor told the lawmakers. "And I understand how frustrating it can be for a consumer to feel helpless when dealing with a credit bureau like Equifax."
All the chief executives said they wanted to improve the credit reporting system.
But lawmakers were skeptical.
Waters said the changes in her bill might not go far enough and "we need to ask whether the system is so beyond repair that we need to completely rebuild the entire consumer credit reporting sector to truly put consumers first."