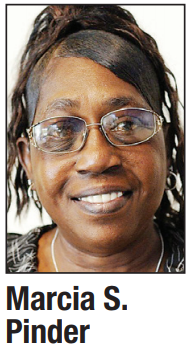 FORT LAUDERDALE – Marcia Pinder, who built the Fort Lauderdale Dillard High School girls' basketball program into a statewide powerhouse, died on June 22. She was 70.
In her 44 seasons at Dillard, she compiled a 996-231 record – the winningest basketball coach for girls or boys in Florida high school history.
A 1974 Bethune-Cookman University graduate, Pinder ran track there and was inducted into the university's Hall of Fame in 2016.
She started coaching the Dillard girls' basketball team in 1976. While there, the Panthers won 10 state championships, with the last one in 2019.
Tons of awards 
In 2014, Pinder was named to the National High School Athletic Coaches Association Hall of Fame. She won the national 2018 Gatorade Coaching Excellence Award and the 2017 Morgan Wooten Award for Lifetime Achievement in Coaching High School Basketball. She was voted Florida Dairy Farmers' Coach of the Year five times.
"She was a mom, a grandmother, a friend, a colleague," Dillard principal Casandra Robinson told the Sun Sentinel newspaper.
"We all know that she is the most winningest coach in the state of Florida in [basketball], boys or girls, and while all that is important to us here at the school, what was even more important to us is who she was as a woman, as a person, her character.
"She cared about winning, but she cared more about who was getting into school (college). ... She was just always consistent with who she was, and it was always caring."
A wake is tentatively scheduled for July 2, with a homegoing service set for July 3. 
Information from the Sun Sentinel and the Miami Herald was used for this report.