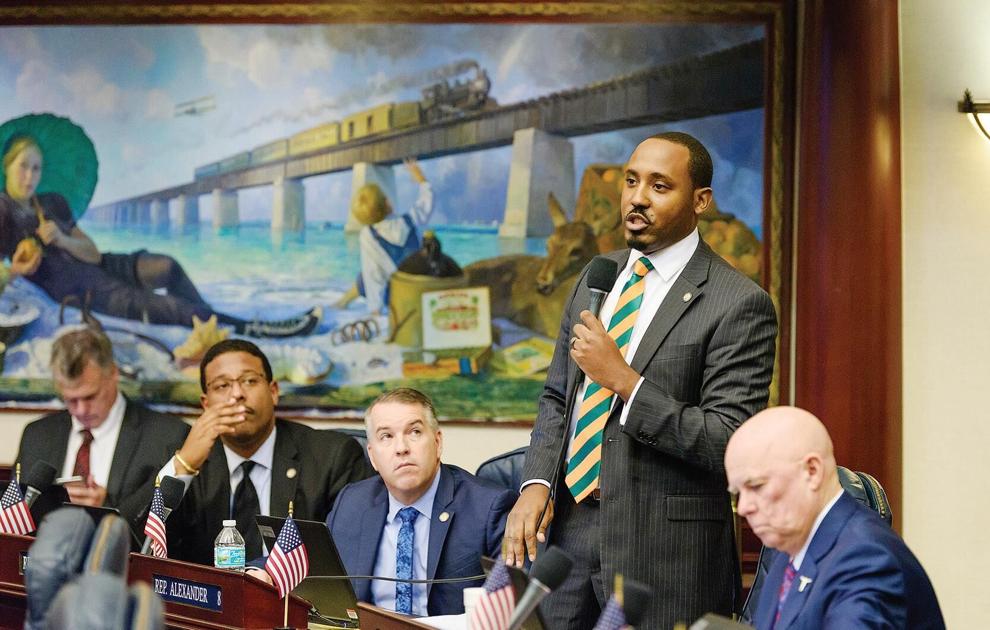 NEWS SERVICE OF FLORIDA
State Rep. Ramon Alexander, D-Tallahassee, on Monday said he will seek to become House minority leader from 2022 to 2024.
The House Democratic caucus will choose a successor to co-leaders Bobby DuBose, D Fort Lauderdale, and Evan Jenne, D-Dania Beach.
DuBose has announced he will run in a special election to replace the late U.S. Rep. Alcee Hastings, D-Fla., while Jenne faces term limits in 2022.
State Rep. Ben Diamond, D-St. Petersburg, would have been next in line for the leadership post. But on Monday, Diamond launched a campaign to succeed U.S. Rep. Charlie Crist, who is running next year for governor.
Currently Democratic whip
Alexander told The News Service of Florida said he decided to take "that step to provide leadership for our caucus" after Diamond expressed his intent to run for Congress.
Alexander said his "relationships that I have with the caucus," in part, made him feel "a necessity to step forward." Alexander was first elected to the House in 2016 and is currently Democratic whip.
Several Democratic colleagues voiced support Monday for Alexander to run for the leadership post. After Rep. Anna Eskamani, D-Orlando, tweeted that Alexander should "consider it," Rep. Allison Tant, D-Tallahassee, tweeted "Ramon is my choice!"
Alexander, who leads a nonprofit organization, is a graduate of Florida A&M University and a former member of the university's board of trustees