Health experts are urging African Americans to get inoculated despite the history of mistrust and swirling conspiracy theories.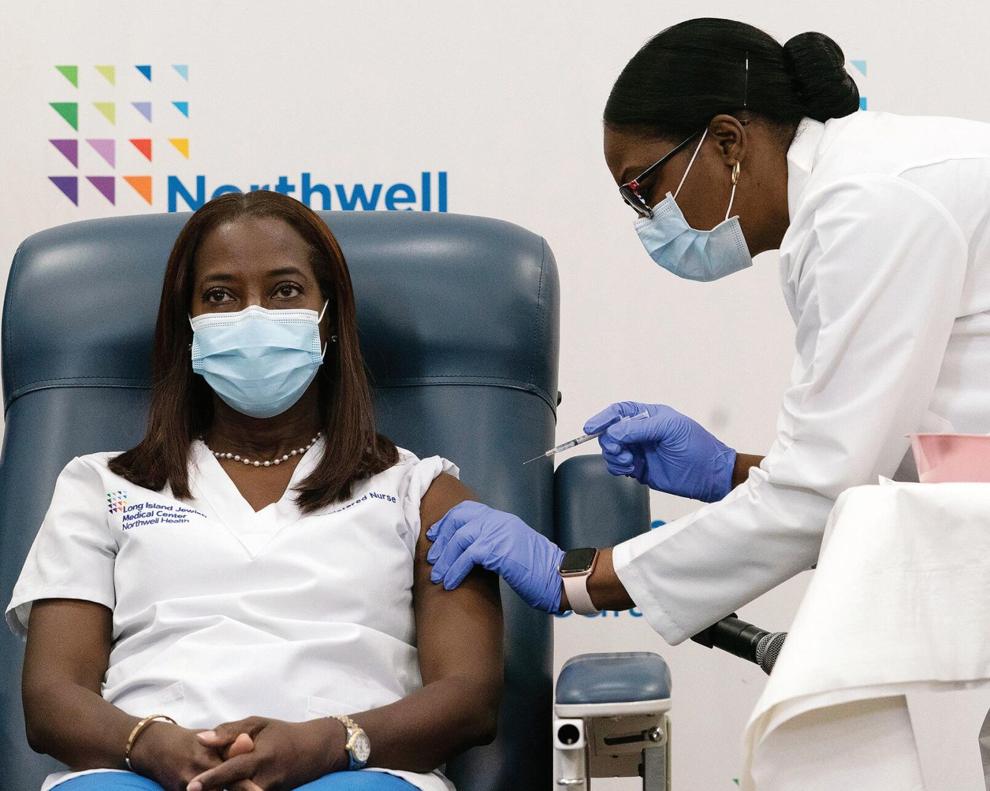 BY DAPHNE TAYLOR
FLORIDA COURIER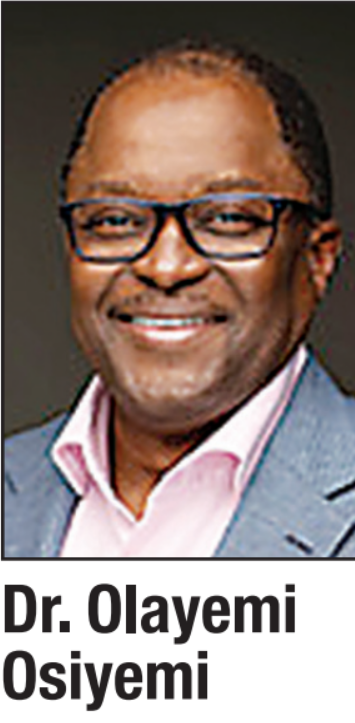 Sandra Lindsay, a Black critical care nurse in New York, was the first person to receive the much-anticipated Pfizer vaccine in that state on Dec.14 and one of the first people to receive it in the United States.
Lindsay is director of critical care units at Long Island Jewish Medical Center in Queens and has been a nurse for 26 years. She migrated to the U.S. from Jamaica in 1986.
It was important to her that other persons of color see her get the vaccine.
"As a minority, I wanted to instill confidence in my people that look like me to say it is safe… Be guided by science, and don't be afraid. I wanted to lead by example," she told the Business Insider.
There are number of reasons Blacks don't trust the vaccine or health care in general.
Black physicians and health care professionals and experts mainly believe Blacks should get the vaccine and are out to educate communities of color.
Dr. Olayemi Osiyemi, M.D., is an infectious disease physician in Palm Beach County who treats many COVID-19 patients.
"Absolutely. They should get the vaccine," he told the Florida Courier. "Why they are skeptical makes no sense. They are listening to the wrong people."
Remembering Tuskegee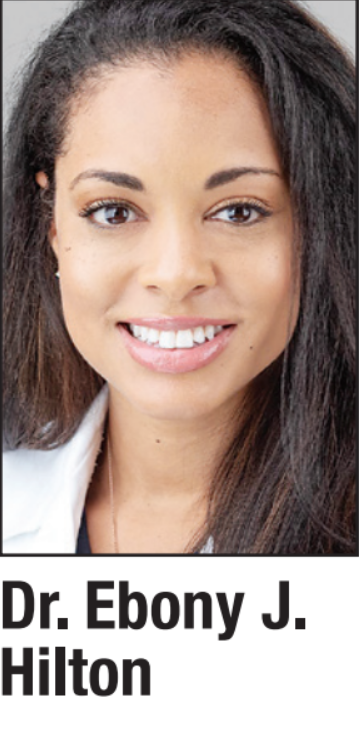 Many, Osiyemi says, point to the infamous Tuskegee Syphilis Experiment, where Blacks were intentionally misled and mistreated in a decades-long study on syphilis which started in the 1930s and ended in the 1970s.
"This is not the same and things like that no longer take place," he pointed out. In the aftermath of that experiment, new federal regulations were put in place regarding transparency and oversight in scientific research.
Another reason for skepticism is the revelation that cells were harvested from Henrietta Lacks, a Black woman who died of cancer in 1951. Lacks was cloned without her knowledge or her family's consent to create the HeLa cell line, which is still used in medical research.
Response to skeptics
Osiyemi also says many Blacks believe the COVID-19 vaccine will be a way for the government to gather information on their lives and track their every move.
"People are thinking there's a chip in the vaccine that will monitor them," he said. "That's ridiculous."
Other skeptics also are not eager to take the vaccine because they feel it was rushed. But Osiyemi explains that's also a misnomer.
"No, it was not rushed. They've been working on this technology for 10 years. People just don't know it. They have to be educated."
Ask the doctor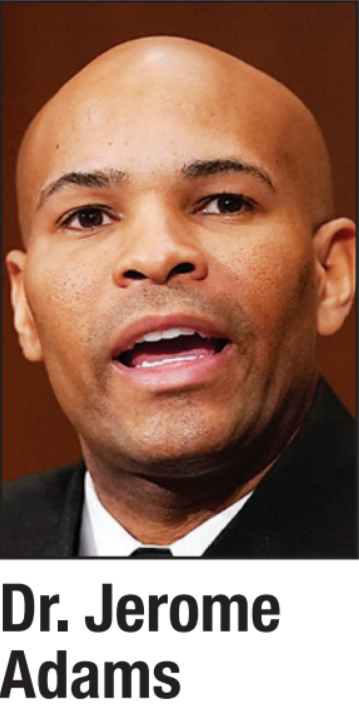 In an interview with the National Newspaper Publishers Association (NNPA), Dr. Ebony J. Hilton, medical director at GoodStock Consulting, LLC, and an associate professor of Anesthesiology and Critical Care Medicine at the University of Virginia, plans to take the vaccine publicly and regularly update her health on YouTube.
"Learn from me, ask questions," said Hilton, who is also a member of the NNPA's coronavirus task force.
Hilton recognizes the reluctance of Blacks and immigrants to volunteer for vaccination.
"I know there's a lot of doubt," Hilton said. "There are big classes of people who say, 'Can I really trust this?' We have the African American community saying, 'Hey, wait. The government has done things to us.'
She noted, "The Tuskegee Experiment ended 10 years before I was born, and we still have heavy metal laced water in Flint, Michigan, we still have not fixed.''
She added that immigrants might not seek the vaccine out of fear of deportation. Others, Hilton said, mistakenly believe the coronavirus is just like the flu, and people get over it.
Acknowledging the fear
To help alleviate fears, the Trump administration is turning to historically Black colleges and churches. In a recent interview with the McClatchy Washington Bureau, U.S. Surgeon General Jerome Adams said he understands Blacks' concerns.
"Many people of color have good reason not to trust the government or the health care system. And we've got to remember that while a lot of the framing is often political, and there is no doubt that there is a higher level of distrust for this administration, it goes well beyond and before this administration," Adams told McClatchy.
He is also aware that many people won't receive him or his message well when it comes to the vaccination, which is why he is partnering with community and faith leaders. Adams says he has been on weekly calls with individuals and is collaborating with Black fraternities and sororities.
Issue of trust
In a recent study released by the COVID Collaborative, the NAACP and UnidosUS, just 14 percent of Black respondents said they trust that a vaccine will be safe, and 18 percent said they mostly or completely trust that a vaccine would be effective.
"We now know that something like Tuskegee will never happen again in this country, because you have lots of oversight," Adams told McClatchy.
"And then we have to engage again with trusted partners because for some people, it doesn't matter what I say as long as I'm a representative of the federal government. And it doesn't matter which administration I'm under, they're still not going to trust me."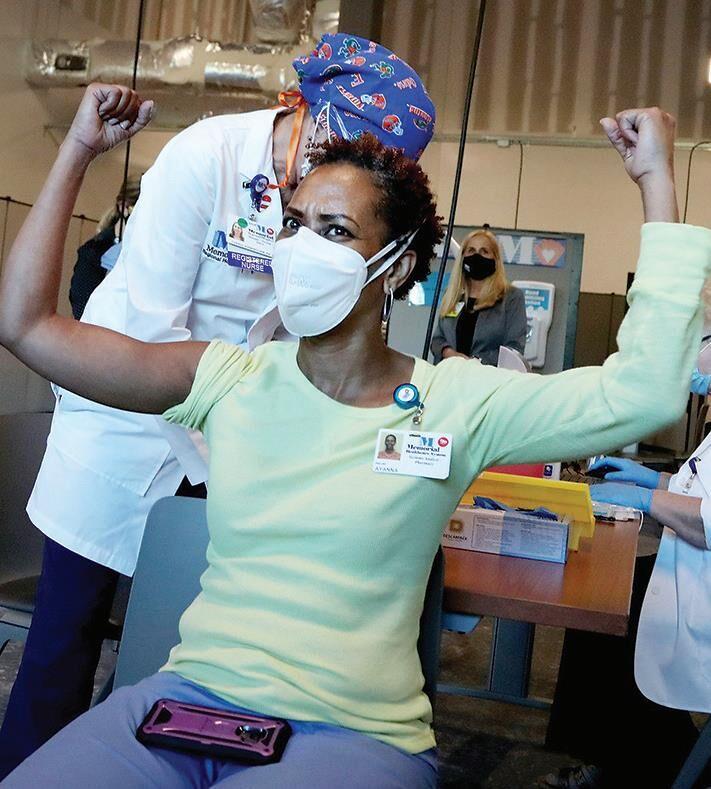 Getting the word out
Osiyemi also said it's important to get the word out and dispel the misconceptions about taking the vaccine. He is engaging in town hall meetings in Florida and beyond to address people's fears.
According to the Centers for Medicare and Medicaid, the vaccine will be free.
The vaccine is said to prevent people from getting the virus, but it is not a cure for those who are already infected, and it does not prevent long-term health complications for those already sick.
"People should still be alert, wear their masks, and social distance. But the more people get the vaccine, the closer we come to putting this pandemic behind us," Osiyemi added.
Florida vaccinations
As of Wednesday, Florida had an overall total of 1,155,335 COVID-19 cases March. More than 20,000 Florida residents have died. The state received 179,400 doses of the Pfizer vaccine this week.
About 100,000 were sent to five hospitals in the state. Other doses went to CVS and Walgreens, which signed agreements with the federal government to vaccinate residents and staffers at longterm care facilities.
Health care workers and those at the long-term care facilities received vaccinations in Florida this week.Florida Division of Emergency Management Director Jared Moskowitz told the News Service of Florida that the state was not scheduled to receive a second shipment of the Pfizer vaccine next week.
Instead, the state is scheduled to receive the vaccine manufactured by Moderna. The federal government was expected to give emergency use authorization to the Moderna vaccine on Dec. 18.