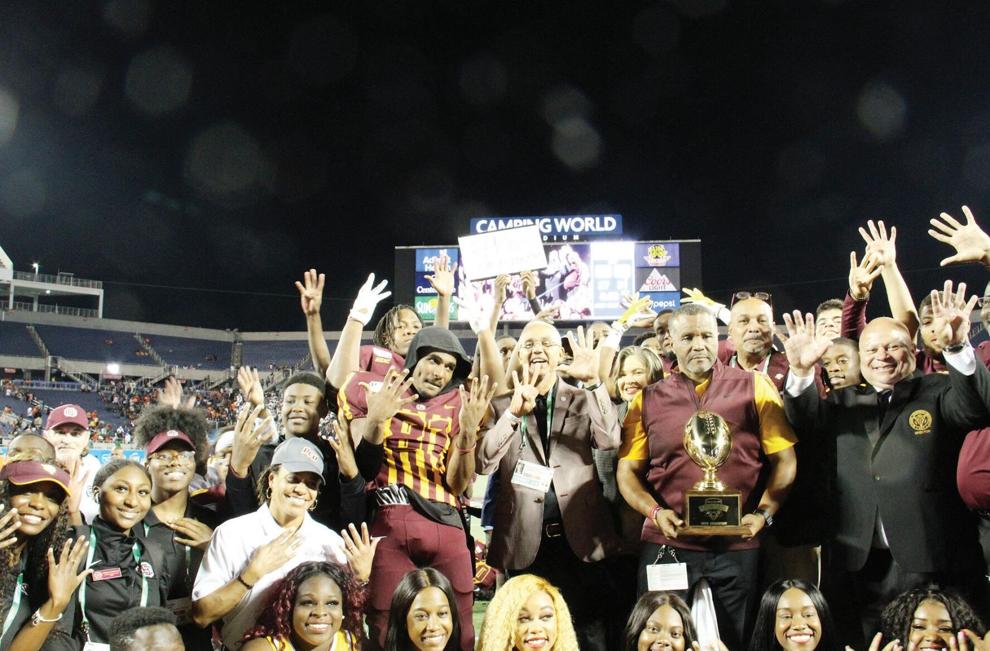 BY ANDREAS BUTLER
FLORIDA COURIER
The coronavirus pandemic continues to cause havoc on sports, particularly college football and fall sports.
The four major Historically Black Colleges and Universities' (HBCUs) athletic conferences have suspended or postponed fall sports.
Fall sports include football, women's basketball, men's and women's cross-country and women's soccer.
Health and safety concerns are cited as the virus continues to spread nationwide.
SWAC and MEAC
On July 21, the Southwestern Athletic Conference (SWAC) released a statement that announced it is postponing all fall sports.
Five days earlier, the other Division I HBCU conference, the Mid-Eastern Athletic Conference (MEAC) suspended fall sports.
"Obviously this is an arduous decision because everyone wants to have a fall season for studentathletes, fans and others. Part of our responsibility is to ensure the mental and physical health and safety of our student-athletes, coaches, and staff is paramount. It is imperative that everyone recognize that is our first and foremost responsibility," commented MEAC Commissioner, Dr. Dennis Thomas.
CIAA and SIAC too
Earlier this month, both the Southern Intercollegiate Athletic Association (SIAC) and Central Intercollegiate Athletic Association (CIAA) suspended all fall sports. The CIAA and SIAC compete at the NCAA Division II level.
"This was a difficult decision but remains consistent with our long-standing priority of always acting in the best interest of our student-athletes, coaches, and support staff. While there will be no athletic competition in the fall, we will continue to support opportunities that enhance the experiences of our student-athletes, member institutions, and partners," stated CIAA Commissioner Jacqie McWilliams.
SIAC Commissioner, Gregory Moore echoed, "The action taken by our conference to suspend fall sports was informed by a core desire on the part of our SIAC member institutions to make every effort to protect and mitigate COVID-19 related health and safety risk exposure to our students, coaches, and staff during this uncertain and unpredictable environment.
"It is our intention to seek eligibility relief for those studentathletes impacted by this interruption similar to that relief which was accorded to 2020 Spring sport student-athletes whose seasons were interrupted during the early stages of the COVID-19 outbreak.
No Florida Classic
No fall sports wipes out two money-making football events for the MEAC and SWAC.
The MEAC/SWAC Challenge opens the season and the Celebration Bowl closes it with the two conferences champions in an HBCU National Championship game.
The conferences earn $1 million apiece from those games. which are owned by ESPN; $500,000 of that in the Celebration Bowl also goes to the schools.
No fall sports hits Florida's largest HBCUs, Florida A&M University and Bethune-Cookman University.
Their annual football game, the Florida Classic in Orlando brings an estimated $35million to the Orlando each year. It's re￾ported the schools earn about $1.5 million each.
Florida's other two HBCUs – Edward Waters College and Florida Memorial University – play at the NAIA level in the Gulf Coast Athletic Association and Sun Conference, respectively, where fall sports are still on. The Sun Conference issued a statement last week saying it intends to play fall sports.
Only Edward Waters College plays football. The Tigers are trying to redo their schedule. They lost six games since they were scheduled to play six SIAC schools.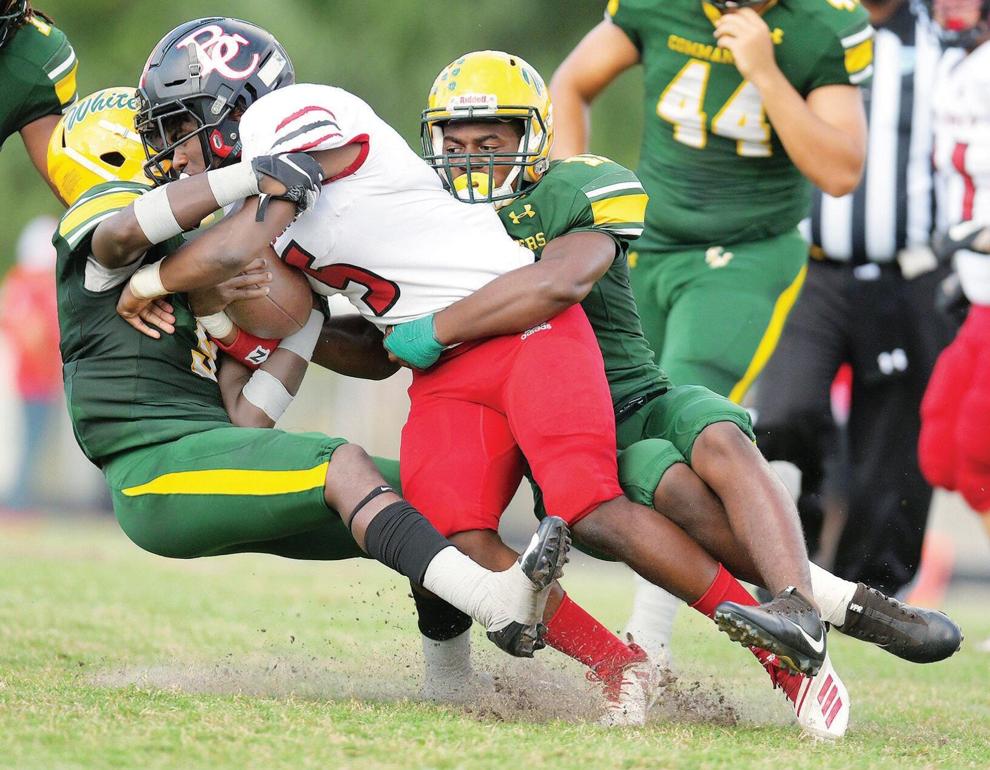 Spring football?
The SWAC is hopeful to play football in the spring.
A statement on its website says that the conference has started formalizing plans to conduct a competitive schedule for the fall sports during the 2021 spring semester.
The goal is to have a seven-game conference football season beginning with an eight-week training period in January 2021. Its schools will play six conference games (four divisional/ two non-divisional) with the option to play one non-conference game.
It is unsure if the MEAC will follow. The statement on its website says a decision has yet to be made on fall schedules moving to the spring.
Other conferences to cancel fall sports include Atlantic 10, Commonwealth Coast Conference, Northeastern Athletic Conference, East Coast Conference, Colonial Athletic Association, The Ivy League, Patriot League and the Centennial Conference.
The National Junior College Athletic Association (JUCCO) will also move football to the spring.
Major Division I conferences like the Big Ten and Pac-12 will do conference only for football. The Big East has limited its sports to intra-conference only as well.
Prep sports on hold too
On July 23, the Florida High School Athletic Association (FHSAA) voted to postpone the start of fall sports.
This came a week after they voted to have fall sports go as planned.
The start date for fall sports has been moved from July 27 to Aug. 24.
Fall sports include football, bowling, cross country, swimming and diving, golf and girls volleyball.
A statement on www.fhsaa.org says the organization is working on alternative plans for the 2020-21 academic year and plan to vote on those plans during its Aug. 10 meeting.
Football kickoff classics were set for Aug. 12-15 with the season starting Aug. 17. The season will be pushed back.
States like California, Virginia and New Mexico have moved football to spring 2021. New York, South Carolina and Arizona have delayed the start of fall sports.