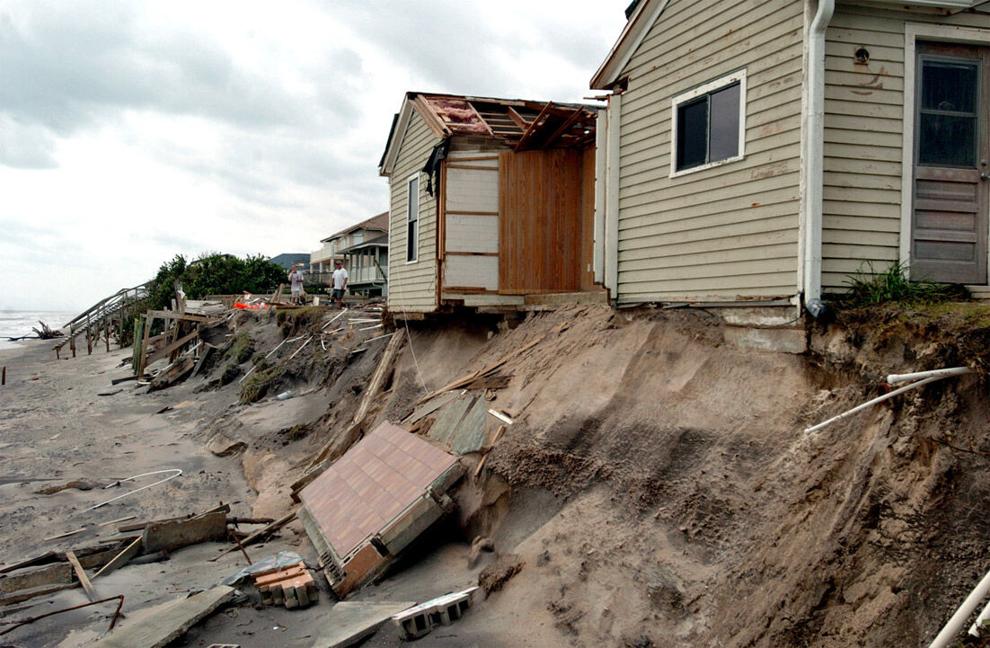 NEWS SERVICE OF FLORIDA
In a case stemming from Hurricane Frances in 2004, the Florida Supreme Court has agreed to take up a dispute about whether the state-backed Citizens Property Insurance Corp. could be required to pay for lost rental income from damaged apartment buildings. 
Justices issued an order Friday saying they will hear an appeal by Citizens of a ruling by the 5th District Court of Appeal in the Brevard County case. The dispute involves damage sustained by nine apartment buildings owned by Manor House, LLC, Ocean View, LLC and Merritt, LLC, according to court records. 
After Citizens initially made payments of $1,927,747 and $345,192, the property owners filed a lawsuit that led in 2010 to Citizens paying an additional $5.5 million. The property owners filed another lawsuit that, at least in part, sought "extra-contractual damages" related to lost rent because of the delay in paying the claims. 
A circuit judge ruled in favor of Citizens on the issue, but a panel of the 5th District Court of Appeal in May overturned that ruling "so that the parties may litigate all issues related to Manor House's (the property owners') claim of lost rent." 
4-1 SUPREME COURT VOTE
The full appeals court declined to take up the case but asked the Supreme Court to decide whether insurance policyholders can recover such "extra-contractual" damages in breach-of-contract lawsuits. 
In a document filed last month at the Supreme Court seeking a stay of the ruling, attorneys for Citizens argued that the appeals-court decision "will likely lead to a flood of new consequential damages claims throughout litigated insurance claims in Florida beyond just those directed to Citizens." 
But attorneys for the property owners disagreed, writing that the "dearth of cases addressing this issue is empirical evidence that litigation on this issue is rare and the Fifth District's opinion does not have widespread impact." 
The Supreme Court approved taking up the case in a 4-1 vote, with justices Ricky Polston, Alan Lawson, Barbara Lagoa and Robert Luck in the majority and Justice Carlos Muniz dissenting. 
Decisions about taking up cases typically are made by five of the seven justices. The court also issued an order staying the case in the lower courts.