SPECIAL TO THE FLORIDA COURIER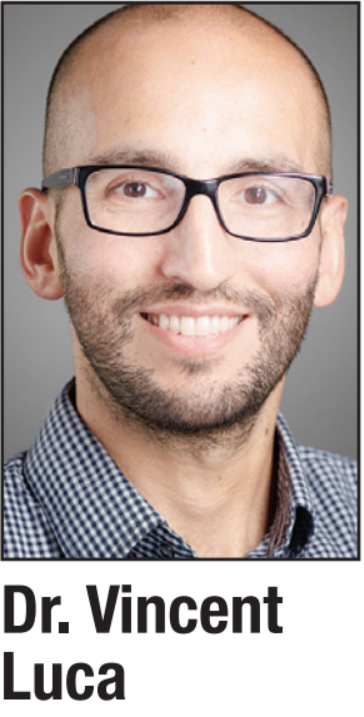 CARY, N.C. – The V Foundation for Cancer Research, a top-rated cancer research charity, has awarded a $200,000 grant to Vincent Luca, Ph.D., for immunotherapy research at Moffitt Cancer Center. The V Foundation has funded 29 grants to Moffitt investigators, totaling over $8 million.
Luca's grant is possible through generous contributions by Constellation Brands Gold Network and one of its Tampa affiliate distributors, Pepin Distributing Company. Constellation and Pepin have been especially passionate and generous with their contributions to the V Foundation over the last several years. Pepin has been a long-time contributor to the V Foundation, supporting Constellation's efforts since 2011.
"This grant to Moffitt Cancer Center on our ten-year anniversary of contributing to the Corona for a Cure campaign makes this especially rewarding. The Pepin family and all of our employees are proud to team up with the Constellation Brands Gold Network in the fight against cancer," said Greg McLeod, president of Pepin Distributing Company.
Immunotherapy study
Over the past several years, immunotherapy has emerged as a highly effective treatment for cancer. In contrast to chemotherapy, which kills cancer cells with chemicals, immunotherapy teaches a patient's immune system to seek and attack tumors.
As current immunotherapy treatments are successful in about 30% of cases, scientists are searching for ways to create new classes of immunotherapy drugs. One promising treatment works by deactivating proteins that serve as "off-switches" for the immune system. However, scientists need to understand how several of these switches carry out their functions on the molecular level.
Luca's team is using two different methods to guide the development of next-generation immunotherapies and, if these tests are successful, the long-term goal is to proceed to clinical trials in patients with melanoma.
"We are so grateful for Pepin Distributing Company and the tireless efforts of the Constellation Brands Gold Network of distributors to fund game-changing cancer research, said Randy Karsten, vice president of business alliances at the V Foundation. "Together, we can achieve victory over cancer."
For more information about the V Foundation, visit v.org.