Tampa family gets much needed renovations on their house for free due to the generosity of individuals and businesses.
COMPILED BY FLORIDA COURIER STAFF
A thrilled Tampa area family walked into their newly renovated home on April 3, thanks to Hope For Homes Projects, a program of the Florida nonprofit Current Initiatives.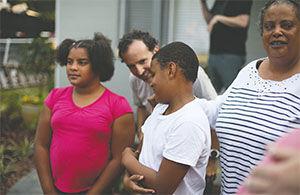 The program, which primarily serves Tampa Bay, provides needed remodeling and improvement work on homes owned by low- and middle-income families at no cost to homeowners. The home, located in Tampa's Sulphur Springs area, is the sixth home Current has renovated since 2010 and the second in Sulphur Springs.
This renovation was completed in two phases, a first in the history of Hope For Homes. The first stage took place in December, as part of the roof needed immediate attention to ensure the safety and well-being of the family. Other repairs included roof and ceiling work, lawn maintenance, air duct and plumbing as well as a kitchen makeover.
'Resilient and hopeful'
The family consists of sisters Sherrie and Veronica Knight, their 9-year-old twin niece and nephew, as well as a newly adopted, 13-year-old nephew. The sisters are active members of their church, Tabernacle of Hope in Tampa, and regularly participate in events throughout the year that serve the community.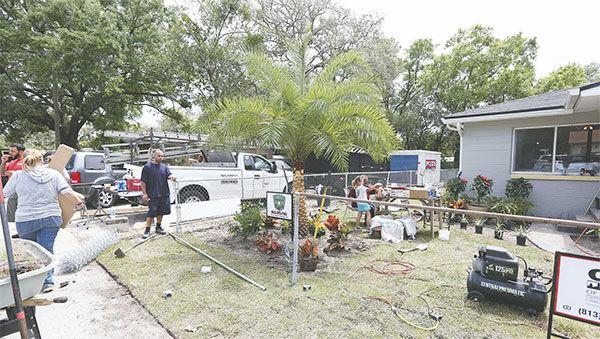 Although both women are employed full time, they could not afford the much-needed home renovations.
"This family has faced a number of obstacles, but has remained resilient and hopeful. Their story is one of perseverance and we are thrilled about the opportunity to assist them," said Jason Sowell, founder of Current Initiatives.
"We are also thankful for the amount of community support received for this renovation. These projects are not possible without the generosity of individuals and businesses who want to offer not just a hand out, but a hand up."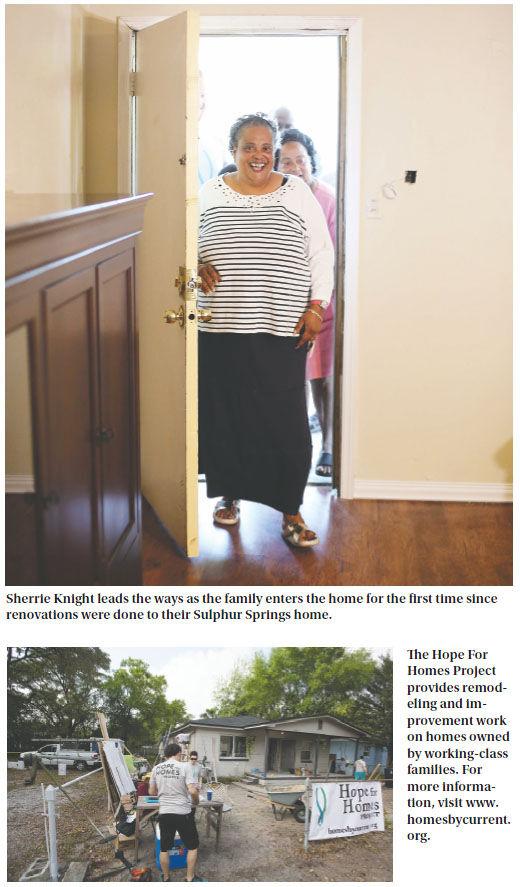 Vacation for family
Tampa area contractors donated $12,000 worth of repair and renovation services. Approximately 50 volunteers lent their time over more than 100 hours. During the renovations, the Knight family relocated to a local hotel where they were treated to Tampa attractions.
For many families in the Tampa Bay area, home improvements and repairs can present a financial challenge. Working with community volunteers and small businesses, Hope For Homes Projects relieve this burden and help provide a better quality of life for families in need, Sowell noted.
Sponsors for the project include: GRW Construction Corporation, Morgan Air Conditioning, Sherwin-Williams, Campus Landscape, Amoroso Cabinets, Collective Genius, Crowell Aluminum, Inc., Dunrite In Home Services, Elite Roofing Services, We Haul It, Edmonson Electric, Rockstar Rehabs, Inc., Florida Blue, Stylecraft Window Treatments, The Fechtel Company, Buy Here Pay Here Homes, Equistream, Tabernacle of Hope, Integrated Security Consultants, Inc., Lowry Park Zoo, Accurate Signs On Time, Ybor Villas and Vistra Communications.
More than $20,000 in repairs were done to their home, thanks to the generosity of  the sponsors and volunteers.
The Knights are excited about the upgrades to their home.
"All of this has truly been a blessing. This has been a long time coming and we will continue to give God the praises for this opportunity," said Sherrie Knight. "We are grateful for the volunteers and companies who helped make this possible for our family.''