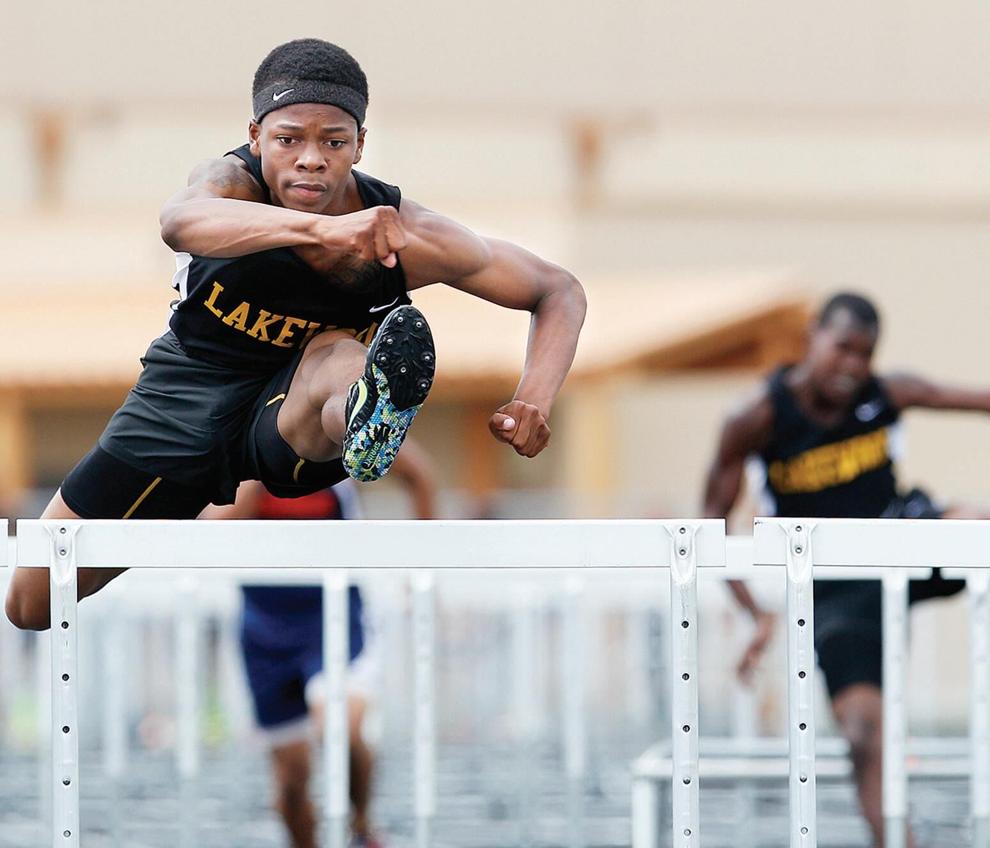 BY MATT BAKER
TAMPA BAY TIMES/TNS
When U.S. Olympic hopeful TJ Holmes heard that the Tokyo Summer Games had finally been postponed because of the coronavirus pandemic, the former Lakewood High of St. Petersburg star understood the decision.
"I wasn't super excited about it," Holmes said, "but I kind of expected it would happen since this virus has gotten out of hand."
For Holmes, that meant serious changes to his training schedule as he prepared for the biggest event of his life.
Holmes had been training at the University of Florida (where he was an All-American) until campus shut down. Then he ran at Fred Cone Park's track in Gainesville before that was closed, too. With gyms shuttered, Holmes was limited to jogs, core workouts and push-ups at home.
"The long runs and everything are going to keep me in shape," Holmes said. "But I'm a hurdler. The technical work is necessary."
More training time
And if he was going to do that technical work, he had to set up the hurdles from his trunk along a grass field somewhere. Not exactly ideal for someone wanting to compete against the best athletes in the world in the 400-meter hurdles.
Tuesday's postponement will allow him to gear up properly for the next Olympics, whenever they finally take place (no later than next summer). Because he only turns 25 this July, a one-year delay shouldn't push him past his prime. If anything, Holmes said, it will give him an extra year to perfect his craft.
"Now I guess I get more time to do even more strength work and train a little better to fix up anything that's necessary for me to be the Olympic champion," Holmes said.
More questions
But Holmes still has more questions than answers about his future, starting with the schedule.
Usually, the World Athletics' indoor track and field championships take place in even years, and the outdoor championships happen in odd years. This year's indoor event was already pushed back to 2021. Now that the Olympics have followed suit, will all three major events all happen in 2021? And what does that mean for the three years afterward, leading up to the 2024 Games in Paris?
"I don't even know how it's going to work for the rest of my career," Holmes said.
Although the last few weeks have been challenging, Holmes' faith is keeping him positive. It helps that he has weathered schedule changes before.
'We'll be fine'
Typically, his season ends in August, but last year's world championships started in late September to adjust for the Qatar heat. Holmes finished fifth.
"Once everything gets back on a roll and we're back on schedule after the committee figures out everything, we'll be fine," Holmes said. "It's kind of a shocker at the moment because there was no plan for this to happen, and no one knew how to handle it and it blew up in everyone's face."