A former 'American Idol' contestant from Florida shares how the symptoms continue to linger long after he was cleared of the virus.
BY STEPHANIE CLAYTOR
FLORIDA COURIER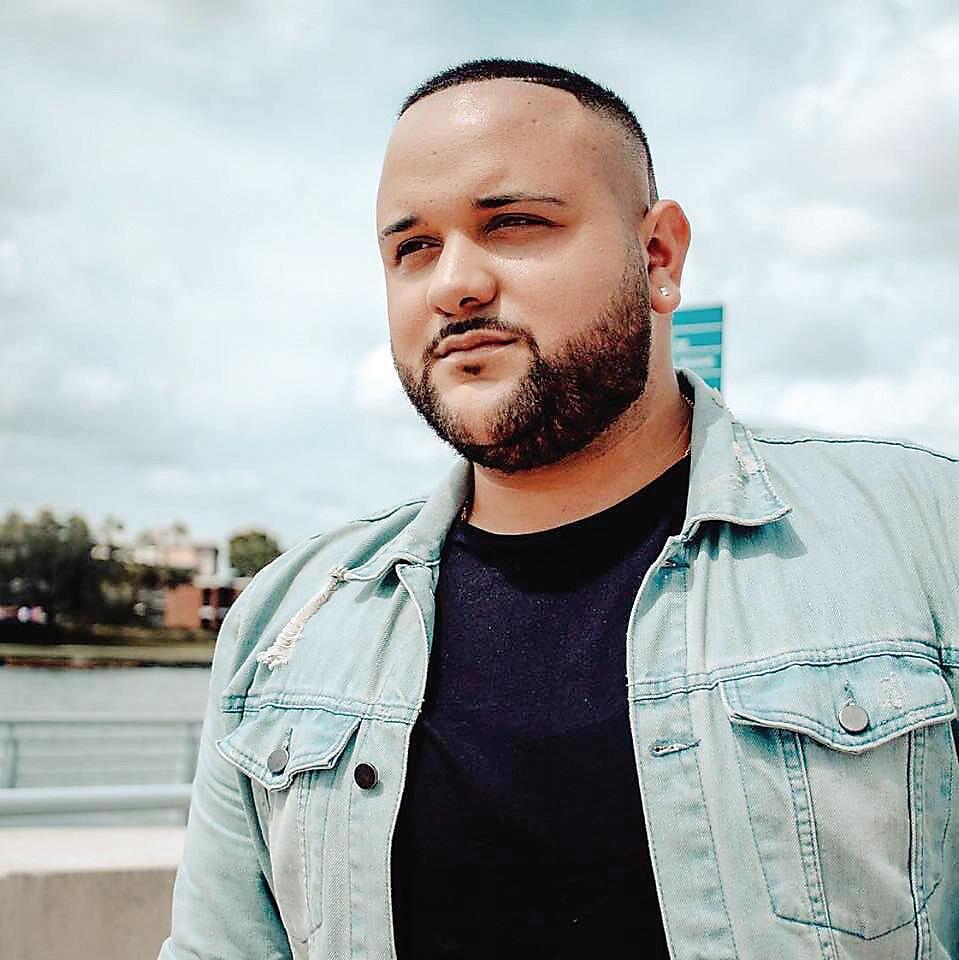 Jeremy Rosado, 28, of Brandon is best known for being a finalist on the 11th season of "American Idol'' in 2012. He's one of the two million people who have caught COVID-19 in Florida. He caught it the week before Christmas.
While the Christian singer imagined he would catch it singing in church, that wasn't the case. Rosado believes he caught it while visiting with his best friend and friend's girlfriend. He was there with his niece whom he has legally adopted and refers to as his daughter.
She caught it too, and they spread it to his mom, with whom they live.
"It was horrible. The worst experience over the holidays ever…As much as it sucked, we had each other," said Rosado, who explained he caught it the worst.
Rosado hadn't been visiting friends the entire year. He thought with it only being the four of them in the room that they'd be fine.
He said they got comfortable and took off their masks. He was in disbelief when his friend called him days later and said they tested positive for COVID-19.
"I was pissed. I was so upset," Rosado said.
His lifesavers
He and his daughter received their positive results hours later. He immediately notified his primary care doctor.
Having battled asthma his entire life, his doctor decided to put him on antibiotics, steroids, breathing treatments, and an inhaler before the worst symptoms presented themselves.
"I really believe that's what saved my life," Rosado said.
Rosado didn't experience the worst of the symptoms until three days after testing positive, and nearly nine days after he believes he was exposed.
"It switched over night. I went from feeling perfectly fine to not being able to walk from my living room to my bathroom or not being able to stand up in my shower alone," Rosado recalled.
"I couldn't turn my head to the right there was so much inflammation in my chest. It was painful," he said. "My lungs felt as if I had bags of bricks on them like pulling them down."
He never had a fever.
Thoughts of death
He worried and wanted to go to the hospital. But he called his doctor first. His doctor was worried the hospital, not knowing his medical history, would unnecessarily put him on a ventilator.
To avoid that, his doctor suggested he purchase an oximeter and monitor his oxygen levels. Rosado listened and didn't go to the hospital.
But reading the stories of others with COVID-19 who had asthma and were overweight like him began to scare him. Anxiety was starting to take over.
"I remember thinking this is it. I'm dying. I'm going to have to leave behind my kid and my family," Rosado shared.
A second chance
Again, wanting to go to the hospital, he called his doctor. His doctor requested he visit his office first. He did and his doctor examined him and assured him he'd survive.
Rosado trusted him and did not go to the hospital. Rosado said three days later, he "came back to life."
He had lost 25 pounds in two weeks, as he couldn't find strength to lift his arms to eat or chew during that time.
He choked up as he shared this, stating he felt like God gave him a second chance at life.
"I just feel so lucky and so fortunate to have lived through this thing. Christmas morning was the first morning where I felt like I was going to live. Symptoms started to change. My lungs were feeling like I could breathe. I could walk to the bathroom. I could shower [by] myself," Rosado said through tears.
The day after New Year's Day he tested negative.
But then he tried to sing again in church and realized he couldn't catch his breath. That was worrisome considering he sings for a living at Reliant Family Church in Tampa.
That's when he realized he may be considered a "long-hauler," which is a colloquial term referring to people who have COVID-19 symptoms months after testing negative for the virus.
Lingering symptoms
A few weeks later his lungs felt like they cleared up. Then they felt like they were collapsing again. He calls them his "COVID lungs."
It's just one symptom Dr. Kathleen Haggerty is treating her patients for at the post COVID-19 clinic at Watson Clinic in Lakeland. Since opening the clinic in September, Haggerty said she's been flooded with patients. She doesn't have availability until June.
"The response has been overwhelming. We've seen people from St. Petersburg, Vero Beach and Miami," said Haggerty.
She called the lingering symptoms of COVID-19 a big problem that is just being recognized.
"No one really thought there was long-term disability from this problem and that has been a very nasty surprise but most of this disease has been very nasty surprises," Haggerty said.
Her patients are having lingering symptoms that range from chest pain, fatigue, shortness of breath, pinprick sensations all over the body, diarrhea, brain fog, depression and anxiety.
Series of tests
Depending on her patients' symptoms, they may receive "a series of lab tests, radiology evaluations, pulmonary function tests, and additional tests designed to diagnose issues related to depression, cognitive ability, physical maladies, nutritional deficiencies and neurological disorders," according to a news release about the clinic.
Haggerty is working to figure out why after testing negative from the virus months ago,
her patients are still experiencing some of these symptoms, especially the pinprick sensation.
"I'm working on these inexplicable problems because I've seen them many times and I can no longer easily dismiss them," Haggerty said.
Over time, she believes her patients are improving; quite a few have been discharged from her care.
That's been the case for Rosado, too. He estimates his "COVID lungs" return about once a week where he can't have the air condition on in the car or sing without taking an asthma treatment. He said on those days can't do much.
The weird smell of mothballs mixed with gasoline returns sometimes, too – the same smell he had when he had COVID-19.
"I think it's just something I'm going to have to deal with. I really haven't sought treatment on it because I know what clears it up. I take a puff on my inhaler or I take a nebulizer treatment and my lungs open up," Rosado said.
Haggerty said Rosado is not alone in this long-term COVID-19 journey.
"We still don't know what percentage of the [COVID survivor] population will be affected by this. Estimate is a quarter," Haggerty related.
Vaccinated and optimistic
Rosado remains hopeful when reading reports claiming COVID-19 long-haul symptoms have improved after immunization for some. He hopes it's the case for him, but so far, his symptoms are still present.
He got his first dose of the Moderna vaccine on March 17.
Haggerty called the reports surprising, and said she has "no idea why that should occur." She suspects the survivors still had viral activity and the immunization mounted "a big enough response to eliminate it."
Only one of her patients has reported a change in symptoms since vaccination. That patient informed her of increased chest pain. Most of her long-haul patients are still too young to get vaccinated so it's too early to say.
'Not a joke'
Haggerty urges everyone to get the free COVID-19 vaccine, even if they've recovered from the virus, in order to prevent hospitalization or death from COVID-19. She said people should get both shots if they are getting the Pfizer or Moderna vaccine.
Rosado said he's encouraging everyone he knows to get the vaccine. He hopes his story will encourage young people to take the virus seriously.
"It's not a joke," Rosado said. "I'll never judge anybody in this season for being dramatic with the masks."