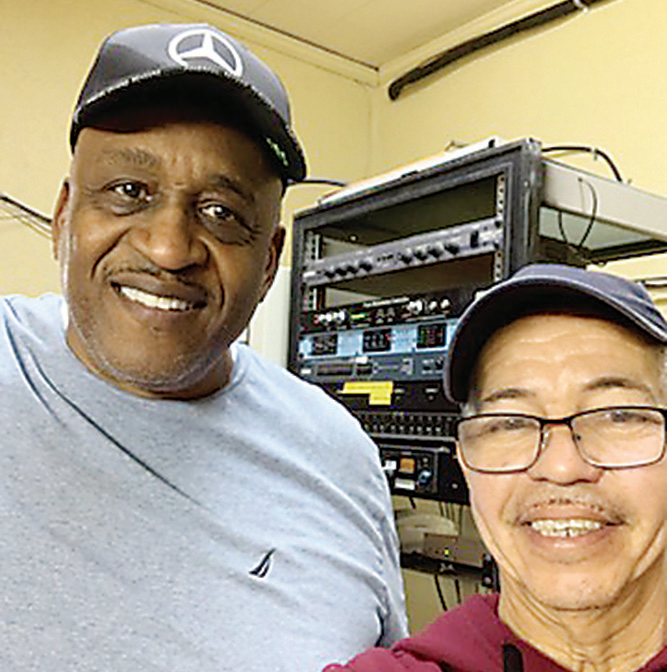 Jose Antonio "Junior'' Pomales, a former executive at radio stations in Florida, died in Orlando on July 28. He was 59. Pomales worked for years at radio stations owned by the Cherry family in Jacksonville and Greenville, South Carolina. The Cherrys also own the Florida Courier.
His radio positions included host, sales manager, programmer and coordinator of social events.
He was born on April 7, 1963, in Humacao, Puerto Rico, to Ramón Pomales and Ramona Carrion.
During his life in Puerto Rico, he devoted his university studies and efforts
to his career and passion – media communication and entertainment. His first job in communication was at a newspaper called Oriental. He also developed his radio host and sales skills at Walo Radio Oriental.
In 1983, he moved with a sister to Boston, Massachusetts, where he promoted and expanded his dreams and achievements by working at the radio station La Mega.
Pomales hosted his own television show under the name Variedades. He interviews local and international artists. While doing so, he also became a promoter of concerts and clubs.
In 1995, he moved to Central Florida with another sister. While in Orlando, he was part of the inaugural team of the FM radio station known as La Mega, 98.1. He worked there as a marketing and merchandising sales representative.
"Junior was positive, visionary, energetic and a creative force of nature. His versatility and ability to master anything he set his mind on made him a one-of-a-kind person and it was an honor to spend almost 20 years in his presence. We worked well together and I will miss him greatly,'' said Dr. Glenn Cherry, CEO of the Florida Courier and LaJefa949FM.com in Greenville and WPUL 1590 AM/100.7 FM in Daytona Beach.
He is survived by his son, José Antonio Pomales Jr., and his daughter, Jennitza Pomales. His surviving siblings are Ramonita Díaz, Vidalina Laureano, Juan Ramón Pomales, Luis Ángel Pomales, Víctor Manuel Pomales, Miguel Ángel Pomales, Carlos Alberto Pomales and Wilna Pomales.
A funeral service was held on Aug. 4 at ICP Orlando.