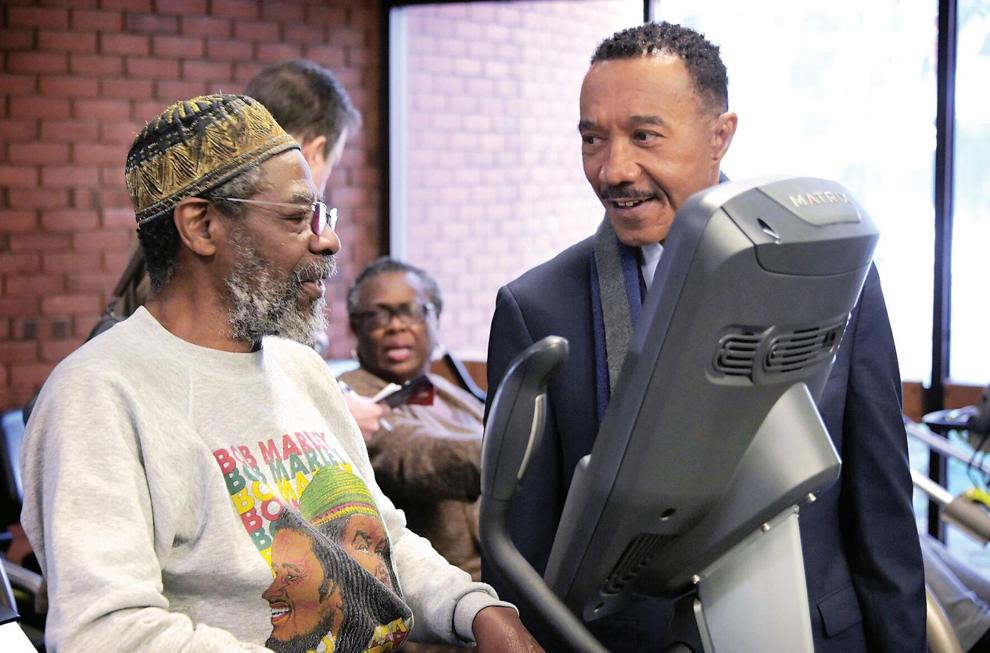 BY JEFF BARKER
THE BALTIMORE SUN/TNS
BALTIMORE – Kweisi Mfume took a major step toward reclaiming the Baltimore-area U.S. House seat he held for 10 years, capturing the Democratic nomination to succeed his longtime friend, the powerful Elijah Cummings.
The former NAACP leader, 71, topped a field 24 Democrats Tuesday to advance to an April 28 special general election to fill the remainder of Cummings' 7th Congressional District term.
Mfume represented the district, which includes parts of Baltimore City, Baltimore County and Howard County, until stepping down in 1996 to lead the NAACP.
Mfume enjoyed high name recognition, particularly among older voters who remembered him as a congressman and, earlier, a member of Baltimore City Council. That helped him in an 11-week campaign in which most other candidates struggled to get attention.
NAACP questions
Mfume was able to raise money for the race — he had more than $200,000 on hand as of Jan. 15 — and he spent much less than his competitors.
He told voters his congressional priorities would include lowering the cost of prescription drugs, improving the Affordable Care Act health care system, and reinstating a federal assault weapons ban.
He overcame renewed questions about his tenure at the NAACP. He left the national civil rights organization abruptly after an employee threatened a lawsuit over sexual harassment and some board members expressed concerns with his job performance.
The state elections board said at 9:45 p.m. that it expected turnout to be about 75,000 voters. That's about 18% of the district's 422,000 registered voters, although only registered Democrats and Republicans were allowed to vote in the primary
Widow lost
At least there wasn't bad weather to keep voters at home; unseasonably warm February temperatures exceeded 60 degrees.
Among the candidates was Maya Rockeymoore Cummings, the congressman's widow and a former Maryland Democratic Party chairwoman. She said her platform was tied to finishing tasks that her husband started.
Other Democratic contenders included Mfume, a close friend of Cummings who held the 7th District seat for 10 years before stepping down to lead the national NAACP, and longtime Cummings staffer Harry Spikes.
Spikes was endorsed by Cummings' daughters and one of his sisters, while two other sisters of the late congressman said they supported Mfume.
April 28 election
Other Democratic candidates included state Sen. Jill P. Carter of Baltimore, a progressive who was a 2016 Bernie Sanders delegate; University of Baltimore law professor F. Michael Higginbotham, who contributed $506,000 to his own campaign, and state Del. Terri L. Hill, a physician from Howard County.
Democrats hold a 4-1 voter registration advantage in the district, meaning Mfume will hold a huge advantage over Republican nominee Kimberly Klacik, who runs a nonprofit focused on workforce development for disadvantaged women, in the special general election April 28.
But Mfume will likely face stiff opposition the same day in the regular primary for the new term starting next year. Most of the candidates who filed to run in the special primary also filed to run in the regular primary, essentially setting up a rematch — albeit for a different term — nearly three months from now.
The April 28 election is expected to have sharply higher turnout than Tuesday's because it will include a number of contests, including a presidential primary and the municipal races in Baltimore.
Baltimore Sun reporters Wilborn P. Nobles III and Kevin Rector contributed to this article.