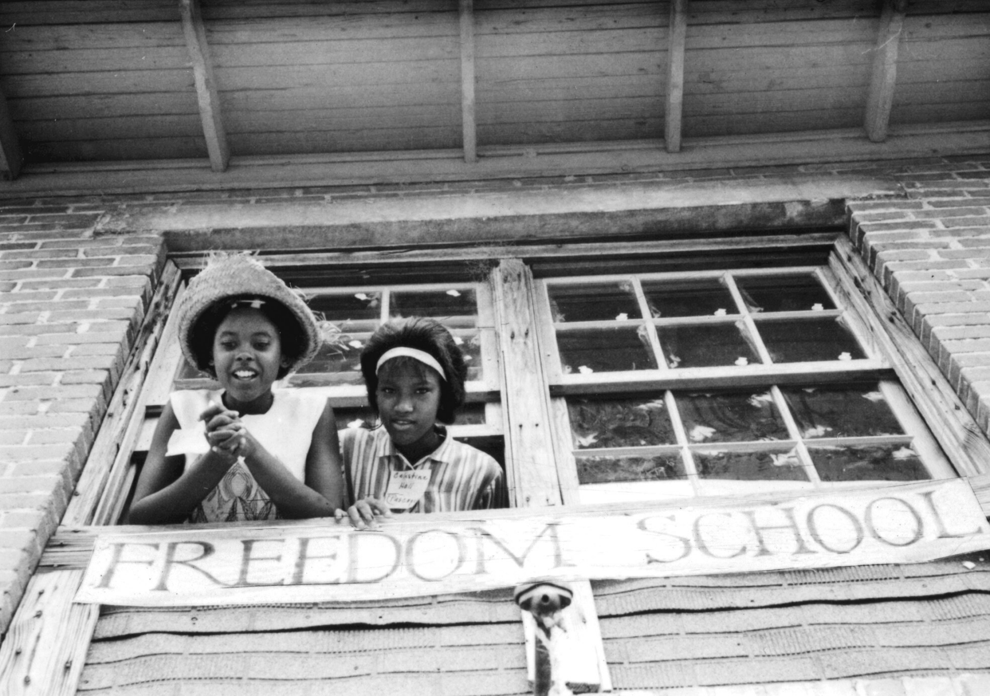 Teaching African American history in public schools is under attack in Florida, but local churches and organizations in Florida are fighting back by organizing courses of their own.
Beginning June 3, Beulah Baptist Institutional Church in Tampa will host Saturday Black History Class for students in grades 3-5. Co-sponsors include the Urban League of Hillsborough County and the Hillsborough County Branch of the NAACP.
Across the bridge in St. Petersburg, the Carter G. Woodson Museum will host every Thursday from June 1 to Aug. 3 the African American History Freedom School. The classes, taught by members of the St. Petersburg Chapter of the Association for the Study of African American Life and History, are designed for high school students.
In a statement to the Florida Courier, Beulah Pastor Allen Harris said recent actions by Gov. Ron DeSantis puts children at risk of becoming "victims of miseducation."
Earlier this year, the College Board presented a new Advanced Placement African American history class. DeSantis accused the College Board of inserting "neo-Marxism" into the proposed course curriculum and said the inclusion of certain concepts, such as intersectionality and queer theory, ran afoul of Florida's standards.
"Thus, because we as a church agree that the mind is a terrible thing to waste, we have decided to implement Saturday Black History classes for our children and youth," Harris said. "Believing partnership is important, I want to thank Stanley Gray (President) of the Hillsborough County Urban League and Yvette Lewis (President) of the Hillsborough County NAACP for coming together with Beulah to make this worthwhile endeavor possible."
Lewis, president of the Hillsborough County NAACP, said the classes "begins awareness that it's time to educate our own."
"Sometimes it takes us going back to our roots," she said.
Freedom Schools history
The Black history classes are a nod to the Freedom Schools during the era of the Civil Rights Movement. 
Mostly located in the South, the schools were established by the Student Nonviolent Coordinating Committee in the 1960s to counter the disparities in education. The first was opened in the summer of 1964 – also known as Freedom Summer – in Mississippi.
The curriculum was a mix of citizenship education and Black history. Mississippi hosted 41 Freedom Schools that enrolled an estimated 2,500 to 3,000 students.
The Freedom Schools were part of a larger effort by the Congress of Racial Equality (CORE), the Student Non-Violent Coordinating Committee (SNCC), the NAACP, and the Southern Christian Leadership Conference (SCLC), that all came together under an umbrella organization named the Council of Federated Organizations (COFO).
COFO recruited more than 1,000 volunteers to help register Black voters and teach in the Freedom Schools.
Like COFO, Gray said his goal is to bring Tampa's community organizations for a common cause. 
"I wanted to show that we can work together," he said.
Freedom Library, too
Gray said certified teachers will host Beulah's classes and the program's curriculum will emphasize the history of African Americans in Tampa Bay, Florida, and the United States.
The goal is to expand the program to two more churches and ramp up the grade level to high school, he said.
Lewis and her organization have been at the forefront of efforts to push back against restrictions on education. Last month, both national and local NAACP leaders gathered at Beulah to open the location of Tampa Bay's first Freedom Library.
The library – called a form of protest by National NAACP Board Chairman Leon C. Russell – was in response against state law requiring school districts to be transparent regarding selection of instructional materials, including library and reading materials.
Interpretation of the law has led to schools banning or restricting books, including those with topics on gender identity and sexual orientation.
Many of the titles – such as "The Bluest Eye'' by Toni Morrison – also focus on Black history or are written by African Americans.
HOW TO ENROLL
The Saturday Black History School will take place from 9 to 10 a.m. every first
Saturday beginning June 3 at Beulah Baptist Institutional Church, 1006 W. Cy-
press St., in Tampa. Enrollment fee is $25. Scholarships are available. To enroll, email student name, parent/guardian name and contact information to info@ulhc.org.
The African American History Freedom School will take place every Thursday, from 9:30 a.m. to noon beginning June 1 through Aug. 3, at the Carter G. Woodson Museum, 2240 9th Ave. S, in St. Petersburg. Classes are free. For more information, visit https://asalhsaintpetersburg.org/freedom-school.