A Florida attorney's statistical study ranks the most impartial felony trial judges in all of the state's 20 judicial circuits. The numbers don't lie.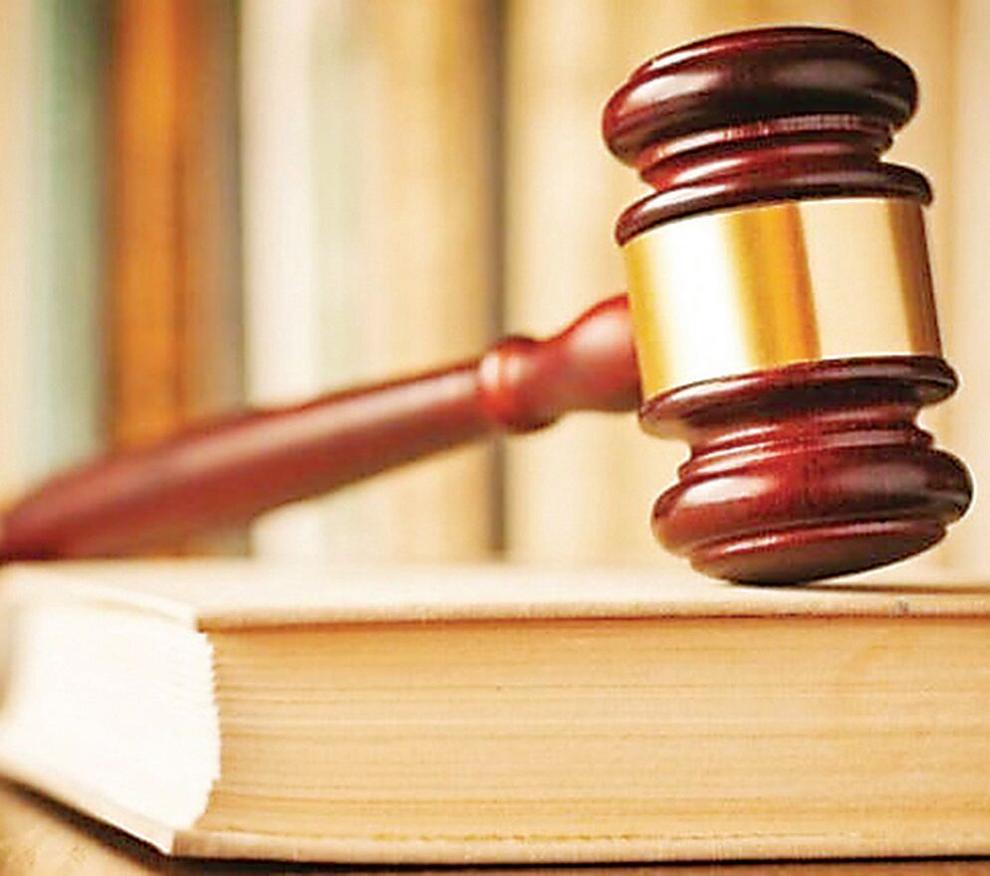 Anyone who goes before a trial judge would only hope the judge is fair upon sentencing. Particularly in a criminal case, people often feel fearful and marginalized going into such a perilous situation. 
But now comes a Jacksonville longtime criminal defense trial lawyer who has ranked judges in Florida's 20 judicial circuits by how fair they are. 
How is that done?
Who's to say which judges are fair versus those deemed unfair? Attorney A. Wellington "Al" Barlow has an answer.
Barlow, who is licensed to practice law in both Florida and Georgia, has 35 years of trial court experience. He commissioned a team that objectively looked at scientific data to rate Florida's judges. And while some still say there's no way to be objective in this process, Barlow and some others say his approach is concrete and is objective. 
"'The Fairest of Them All Award' is a novel scientific approach to objectively evaluating felony court judges in Florida's 20 state-court judicial circuits with respect to impartiality and overall fairness in criminal sentencing," stated Barlow. 
Records searched
He and his team electronically searched a proprietary database containing more than 29,900 sentencing records from the Florida Department of Corrections from July 1, 2016 through June 30, 2020 to compare and contrast the sentencing practices of judges in each respective judicial circuit. Such a large number of dispositions were looked at in order to have an adequate sampling to be as fair as possible to the respective judges.
More than 90 percent of all felony case dispositions are effectuated by plea bargaining, which means less than 10 percent of the depositions involve a trial. The felonies evaluated in the study were aggravated assault, burglary, drug possession, drug sales and grand theft. These are the most common felony offenses brought before judges in Florida's felony courts.
The list contains the top three judges in all 20 circuit districts. Barlow indicated he wants the public to know which judges should be kept on the bench and which ones needed nudging to do better.
"I wanted to highlight judges who are getting it right," he stressed. Barlow's researchers didn't tell him which judges were ranked poorly. He said he didn't want to know.
The list of the top-rated judges was revealed in April. Barlow's honorees were notified and then sent a plaque.
Inspired by God
Barlow, who said God inspired him to do the study, said he knew there would be skepticism but he's assured he got it right.
"God gave me the idea to do a study and to highlight and exalt those who are doing right. I highlighted the top three and only want to know the top three. I don't want to know below the top three."
Barlow also said he didn't consult any legal organizations or institutions for guidance, comment, support or approval because there was no need to do so. "What's important is they (the judges), get awarded for doing the actual work," he noted.
Pleasantly surprised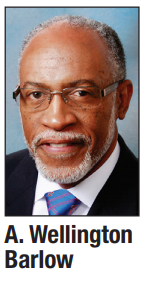 Those judges who came out on top praised the study and the process, although they were surprised to learn they emerged atop the pack.
Palm Beach County Chief Circuit Judge Krista Marx had the highest score in the 15th Judicial Circuit. She believes the process had merit.
"At least this is based on empirical data and there is some objectivity to it versus a lot of other awards that are purely subjective," she reported to the Sun Sentinel. "Is it perfect? Probably not."
But Barlow says he did it correctly. "It's objective and it's based upon facts. I'm confident what we did was correct," he reiterated.
Marx said she will cherish the plaque she received from Barlow and she deems it an honor.
"We all strive to administer justice fairly and blindly and it's an honor to be recognized for it," she said.
'Lucked out'
"I'm kind of embarrassed because others should have gotten this award," said Judge James R. Clayton of the 7th Judicial Circuit, which includes the Volusia County/Daytona Beach area.
"We have very fair judges (in the circuit), and we have pretty good lawyers, too. I'm 67 and I'm the oldest felony judge in our circuit, so I'm older and have more experience. I think I just lucked out," he exclaimed.
"I do have a strong faith and I treat everybody fairly. I don't look down upon anyone. I treat every- one the same," said Clayton, who says his father, who was also a criminal defense attorney, taught him to treat everyone with respect regardless of their situation or circumstances. Clayton also was once a private criminal defense attorney.
'God's wisdom'
Judge Bruce Anderson said he, too, was surprised he had been deemed the fairest judge in his circuit. He sits on the bench in the 4th Judicial Circuit, which includes the Duval County/Jacksonville area.
"I had no idea he was doing this investigative work and study. I literally received an email so I thanked him for the award and I appreciated the Bible verses (in the email). You're to administer justice blindly and with equal justice under the law," stated Anderson, who also, like Clayton, says he has a strong faith.
"It's important to see God's wisdom in the work I do. Not a day goes by that I don't pray for God's guidance. When I saw the Bible verses in Mr. Barlow's email, I knew I was pursuing God's plan for my life. His email touched me the most, more so than the plaque. I was humbled to receive positive press coverage,'' Anderson added.
Following God's plan
Barlow said he felt validated by the judges' acknowledgement of his process and their appreciation. He, too, realized he was following God's plan, purpose and directions.
But Barlow points out none of the judges who made the list got there through luck. They arrived at the outcome by virtue of objective data, and that data speaks for itself, he says. The overall purpose, he says, is to "force equitable sentencing throughout the state of Florida."
Barlow said he did hear from some judges who did not make the list. They wanted to know why.
He explained the process to them, indicating it was based on empirical data and the study was objective. In addition, he only was aware of the top three judges in each circuit and was unaware of any other judges and their respective rankings.
'THE FAIREST OF THEM ALL' JUDGES
Circuit 1 (Escambia, Okaloosa, Santa Rosa, Walton) – Judge Thomas V. Dannheisser
Circuit 2 (Franklin, Gadsden, Jefferson, Leon, Liberty, Wakulla) – Judge Robert Wheeler
Circuit 3 (Columbia, Dixie, Hamilton, Lafayette, Madison, Suwanee, Taylor) – Judge Paul S. Bryan
Circuit 4 (Clay, Duval, Nassau) – Judge Bruce Anderson
Circuit 5 (Citrus, Hernando, Lake, Marion, Sumter) – Judge Willard I. Pope
Circuit 6 (Pasco, Pinellas) – Judge Susan Barthle
Circuit 7 (Flagler, Putnam, St. Johns, Volusia) – Judge James R. Clayton
Circuit 8 (Alachua, Baker, Bradford, Gilchrist, Levy, Union) – Judge James Colaw
Circuit 9 (Orange, Osceola) – Judge Leticia Marques 
Circuit 10 (Hardee, Highlands, Polk) – Judge Kelly Butz
Circuit 11 (Miami-Dade) – Chief Judge Nushin Sayfie
Circuit 12 (DeSoto, Manatee, Sara- sota) – Judge Lon Arend
Circuit 13 (Hillsborough) – Judge Nick Nazaretian
Circuit 14 (Bay, Calhoun, Gulf, Holmes, Jackson, Washington) – Judge Brantley S. Clark, Jr.
Circuit 15 (Palm Beach) – Judge Krista Marx
Circuit 16 (Monroe) – Judge Mark Jones
Circuit 17 (Broward) – Judge Thomas Coleman
Circuit 18 (Brevard, Seminole) – Judge Marlene Alva
Circuit 19 (Indian River, Martin, Okeechobee, St. Lucie) – Judge Lawrence M. Mirman
Circuit 20 (Charlotte, Collier, Glades, Lee) – Judge Frederick Robert Hardt