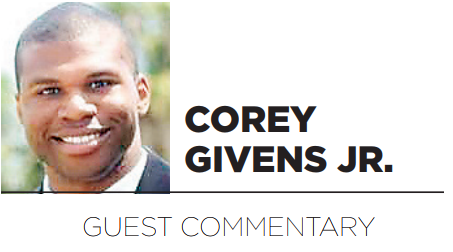 Last month, 17-year-old Christopher Tonsel was shot by a St. Petersburg police officer after fleeing on-foot from a domestic dispute at Wildwood Park.
K-9 officer Leighton Williams was in the 2400 block of 13th Avenue South, when he stepped out of his cruiser to try to locate Tonsel, who was seen running between two residences in an attempt to hide.
According to Sheriff Bob Gualtieri, Officer Williams and his K-9 pursued Tonsel, who allegedly had a revolver in his waistband. Officer Williams said that despite his verbal requests for Tonsel to drop the firearm, Tonsel reached for it.
Officer Williams fired one shot at Tonsel, striking him in the torso, according to the sheriff. The teen was immediately rushed to the hospital for emergency surgery.
Rise in gun homicides
Less than two weeks later, a man was killed, and four others were injured during a shooting at the Skyway Plaza where a "neighborhood boxing league" event was taking place. 
The event, which was not properly permitted or secured, was meant to address gun violence in the community.
These shootings are part of a bigger issue. While the city of St. Petersburg has seen a significant rise in gun violence this year, it is not alone.
Experts predict that the United States will experience the highest spike in gun homicides in decades, based on statistics from the Federal Bureau of Investigation's gun violence archive.
Anti-gun violence prevention measures must foster intentional healing spaces to stop the proliferation of illegal guns and fire- arm fatalities.
Intentional healing spaces are virtual, social and physical communities that encourage healthy and vibrant lifestyles.
They're intended to help those most impacted by racial and other forms of oppression by cultivating individual and community-transfiguration, while also addressing the root causes of inequalities and injustices.
Intentional healing spaces
Improvements and repairs to a neighborhood's basic infrastructure can help to build community cohesiveness and minimize violent crime.
Increased street lighting, for example, has regularly been found to reduce violence.
Creating intentional healing spaces in Midtown — one of the areas with the highest rates of violent crime — is essential to St. Petersburg's anti-gun violence efforts.
Residents in this predominantly African American community persistently advocate for public safety, grocery stores, functioning sewage systems, etc.
We need to listen to communities about what they think will work; after all, they're the experts on the happenings in their neighborhoods. And healing spaces is what they want.
Everytown for Gun Safety recently released a policy report that details the several ways in which gun violence affects African American adolescents and communities, including heightened anxiety, grief, depression, trauma, and unraveled community camaraderie and cohesiveness.
These virtual, social and physical safe spaces will not appear overnight; this will require a long-term approach and full community support.
Corey Givens Jr. is an educator, minister and grassroots community activist. A fourth-generation St. Petersburg native, he is heavily involved in numerous advocacy and historic preservation projects throughout the Tampa Bay area.